Three months after wearing the bracelet, actress Minal Khan began a new life with actor Ahsan Mohsin Ikram. On International Valentine's Day this year, the two exchanged cute photographs, one of which featured Minal Khan showing off his engagement ring. Fans congratulated the pair on their engagement after the actress posted a snapshot of the ring, despite the fact that the couple did not make it known whether they were engaged or planning to get engaged at the time.
View this post on Instagram
The couple did not comment on their engagement congratulations from fans and showbiz celebrities three months earlier, and now they have used the hashtag 'Baat Paki' to post cute photographs, but they did not specifically inform fans that he was engaged or married this time. However, the photographer who took the couple's pictures used the hashtag "engagement" when tweeting their photos, implying that they are now officially engaged.
Some fans chastised the actress for revealing her engagement ring three months earlier and now announcing that she is 'talking,' whilst others demanded that she post the wedding photographs as soon as possible. On May 18, Minal Khan and Ahsan Mohsin Ikram posted related images to Instagram with the hashtag 'Baat Paki,' and many celebrities congratulated them.
"Forever, you are my passion and life, you are the best and easiest," Minal Khan wrote alongside the images, tagging Ahsan Mohsin. He also used the hashtag 'Baat Paki,' and a number of actresses congratulated him on his tweet, but no one in the entertainment industry discussed his engagement or marriage.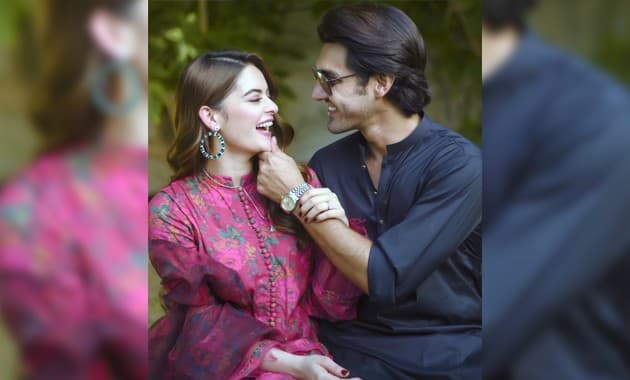 Similarly, Ahsan Mohsin Ikram tagged Minal Khan in the same photos and mentioned that he will continue to love her till his last breath. Many showbiz celebrities congratulated Ahsan Mohsin Ikram on his tweet, which included the hashtag 'Baat Paki.' In photographs, the two can be seen embracing and sporting floral garlands.
The photographer who captured their engagement photographs used the hashtag 'Baat Paki,' as well as the hashtag 'Engagement,' indicating that they were engaged. It's worth noting that Minal Khan and Ahsan Mohsin have been dating for the past two years and have been photographed together many times. On Valentine's Day this year, the two exchanged romance images as well as ring photos, giving the impression that they were engaged.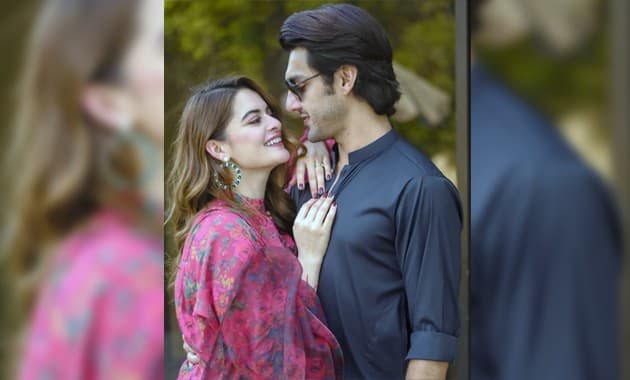 Minal Khan has revealed in numerous interviews and shows that she is still under pressure to marry after her elder sister Ayman Khan's wedding and that she will marry after having a nice time.