Shahroz Sabzwari and Syra Announce Their Divorce after seven years of marriage
There were reports of differences and separation on the eve of a new year about popular showbiz duo Syra and Shahroz Sabzwari
The actor reportedly separated from the actor due to growing closeness between Shahroz Sabzwari and model Sadaf Kanwal, according to news reports that went viral on social media.
After news of her separation came to the media, actor Shahroz Sabzwari also confirmed that he had separated from his wife, but they had not divorced yet.
Syra shared her last photo with her husband on Instagram in June 2019 - Photo: Instagram
Shahroz Sabzwari also termed the relationship with Model Sadaf Kanwal as baseless and said that such false news should not be spread.
On the news of the separation between Syra and Shahroz, the actor's father, Bahroz Sabzwari, also confirmed that the two had not yet divorced.
Although Shahroz Sabzwari made descriptive statements on the news of the separation, Syra did not make any statement and even Model Sadaf Kanwal did not give any explanation when his name came up.
There were reports that Shahroz and Syra split due to Sadaf Kanwal - Screenshot / YouTube
And now two months after the separation news, Syrah and Shahroz have confirmed their marriage and divorce.
Syra and Shahroz Sabzwari have confirmed their marriage on social media accounts.
In a similar message, the two told fans that they were no longer husband and wife and that they had divorced regularly.
The pair were counted among the romance duo - photo: Instagram
Both have confirmed to their marriage that they have asked the media and fans to take care of their personal lives and avoid divorcing rumours or spreading false information on their divorce.
The two did not give a specific reason for the divorce, nor did they say when the divorce occurred.
Although both admitted that ending the marriage was a difficult decision and step for both, they hoped that the decision would not affect their only daughter.
Both of them expressed hope that despite the divorce, they would be able to play the role of the best parent so that they could raise their daughter better and enjoy their daughter's life.
The couple got married in 2012, and they also have a 6-year-old daughter, Noray, who is considered to be one of the popular and beautiful duos in the showbiz industry.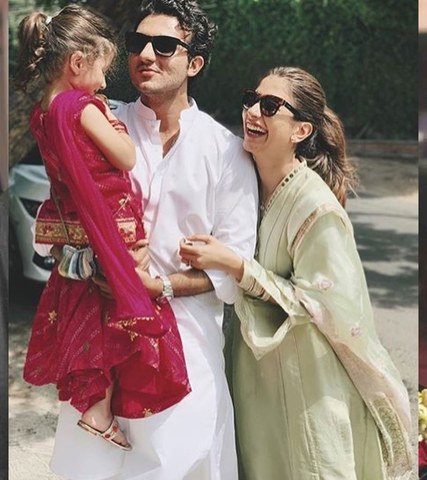 Both vow to remain best parents despite divorce for daughter - Photo: Facebook
Related Posts