Shahrooz Sabzwari and Syra Yousuf split, according to the children of legendary actor Javed Sheikh, while Sadaf Kanwal treated Shahrooz's marriage well. In a TV show, Javed Sheikh's daughter, actress Momal Sheikh, and her brother, actor Shehzad Sheikh, talked frankly about Syra Yousuf and Shahrooz Sabzwari's divorce and praised their conduct.
On the Express TV show 'Time Out with Ahsan khan,' the two actors discussed Syra Yousuf and Shahrooz Sabzwari's breakup and Sadaf Kanwal's public criticism for marrying Shahrooz. Saira Yousuf and Shahrooz, according to Shehzad Sheikh, are the greatest human beings, and they treated their divorce effectively and responsibly.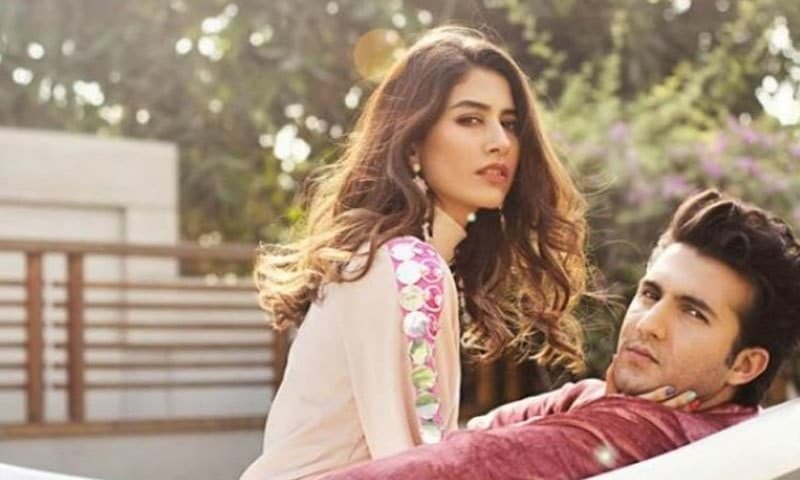 Momal Sheikh agreed with his brother, stating that as stunning as Shahrooz and Syra are, they are decent and large at heart and treat their divorce matters the same way. On the other side, Shehzad Sheikh said that Sadaf Kanwal treated the criticism against him well and accepted it in a good and responsible manner.
Momal Sheikh reported that, like Syra and Shehzoor, Sadaf Kanwal has a decent heart and a lovely disposition. He treated the circumstance admirably by bearing the brunt of the criticism. Syra and Shahrooz's split, according to Momal Sheikh, was a personal affair, but there was a lot of conversation about it, and it is still occurring and will continue to happen.
Momal Sheikh also talked about Pakistani showbiz's problems in a lighthearted manner on the same program, complaining that actresses in showbiz do not get good roles and opportunities after marriage, especially after becoming a mother. In contrast, actors become heroes even after becoming fathers. Come in, have a peek around, and have a good time!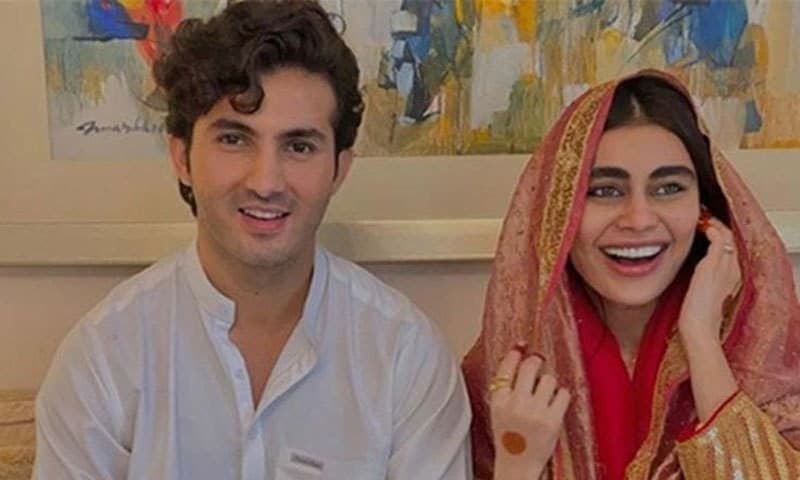 Shehzad Sheikh and host Ahsan Khan responded to Momal Sheikh's suggestion that this is a false assertion because women like Iqra Aziz, Mahira Khan, Sanam Jung, and Syra are coming as heroin. Momal Sheikh responded that most of them appear in dramas, and she is referring to films, but Mahira Khan, despite being a girl, appears as a heroine.
Continuing Momal Sheikh's conversation, Ahsan Khan assured him that as his children grow up, he would get roles in films as well, to which the actress chuckled and replied, "Yes, they are Ahsan Khan's sister-in-law at the moment." It would be discovered who the narrator is. During the lengthy interview, the two also discussed showbiz and their homes, with Shehzad Sheikh revealing that he stayed at home full-time during the Corona lockdown last year and remained unemployed. At the same time, Momal Sheikh made money on Instagram while sitting at home.
In answer to a comment, Momal Sheikh mentioned that she loves her father, Javed Sheikh, the most, but Shehzad Sheikh stated that he loves his father more. Shehzad Sheikh said that his sister is a fine dancer, and Momal Sheikh shared his wish to perform in a film or award show because he enjoys it.
 

 

View this post on Instagram