Who doesn't know Shahid Afridi? Pakistan's famous all-rounder has won many matches for Pakistan, and his fans are not only in Pakistan but all over the world. The former captain of the cricket team known as 'Boom Boom' retired in 2018. But it is not as if they have gone into obscurity.
When the plane crashed in Karachi on May 22 this year, he was spotted at the crash site in Karachi's Model Colony along with some military personnel. Military personnel was also seen taking pictures of him on occasion.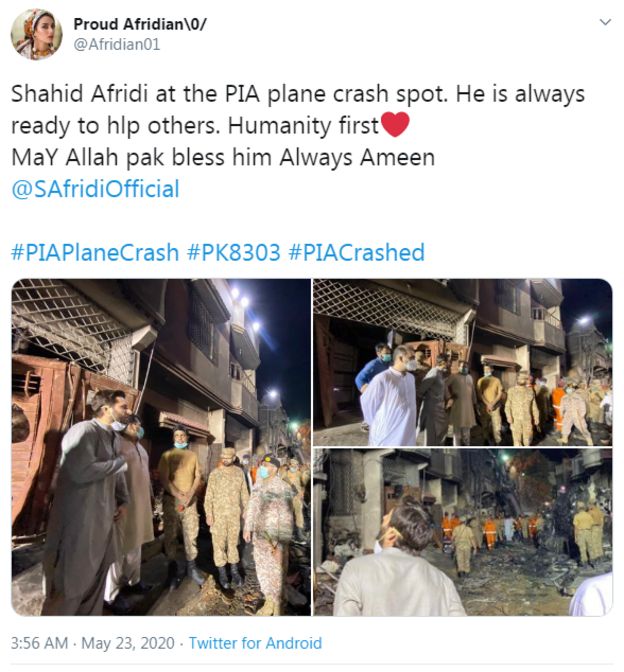 But this is not the first time that pictures of him have been spread on the internet in which the element of publicity of his personality is prominent.
Even this morning in Pakistan, Shahid Afridi has been making a top trend for several hours in which pictures of him doing 'social services' have been posted one after another. In the last few weeks, there has been an increase in the spread of such pictures of him, in which he is seen asking about the condition of a homeless person or tying the laces of a child's shoes. In one photo, he was seen praying on the road with his expensive sports car.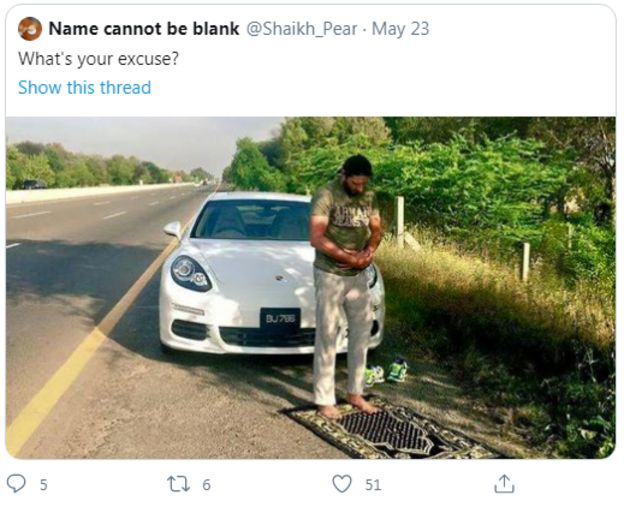 Many people praised him for this picture, but some people raised the question, what is the point of taking a picture of this very personal process and posting it on the internet? The image appears to be many years old, but it went viral again in the last days of Ramadan.
Do some people wonder how there is always a photographer with Shahid Afridi who is still ready to capture all his philanthropic work in the eye of the camera?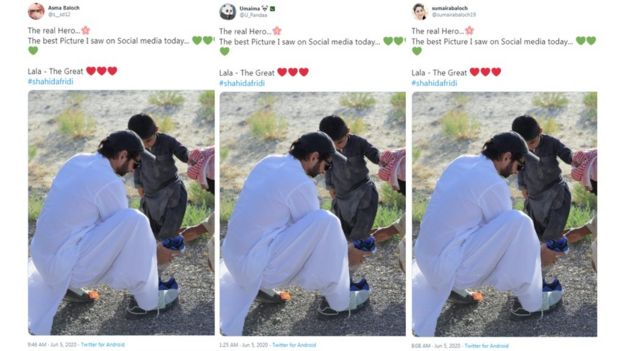 The same picture of 'Boom Boom Afridi' was tweeted innumerable times in more or less the same words with his praise.
But there were also many people in the trend who affectionately called all the objections against Shahid Afridi, "no-ball."
A user named Vania wrote that people would continue to hate Shahid Afridi, but they do not have time to respond to his "nonsense." Some people see political motives in this trend in favor of Shahid Afridi and in his recent 'unveiling.'
And this is what his critics and even his alleged supporters are saying, many of whom have been posting pictures of him with Prime Minister Imran Khan and writing: The current Prime Minister of the country with the future Prime Minister.
In an alleged complimentary tweet, a user named Zeeshan Munir even wrote, "The new Prime Minister is in the process of being prepared." Shahid Afridi is accompanied by Pakistan's Army Chief General Qamar Javed Bajwa and former DG ISPR General Asim Saleem Bajwa.