Nabeel, an actor, director, and producer, is most known for his comedy roles, but he has also starred in serious roles. Nabeel Ahmed was born in Punjab's Faisalabad, but later relocated to Karachi and found his niche at acting.
Nabeel Ahmed's birth name is Nadeem Zafar while he is called Nabeel Zafar in the world of showbiz. Nabeel Ahmed was married in the year 2000 and after the marriage, he was absent from acting for some time. He has 4 children and he still appears in a few dramas like in the past.
Most people know Nabeel Zafar because of his popular comedy-drama 'Bulbulay' but very few people know that he played the most popular dramas on Pakistan Television (PTV) 'Dhuwan' and also worked in 'Din Aur Daldal'. And surprisingly, after watching his popular PTV dramas, a Pakistani girl living in the British state of Scotland fell in love with him and got married to him.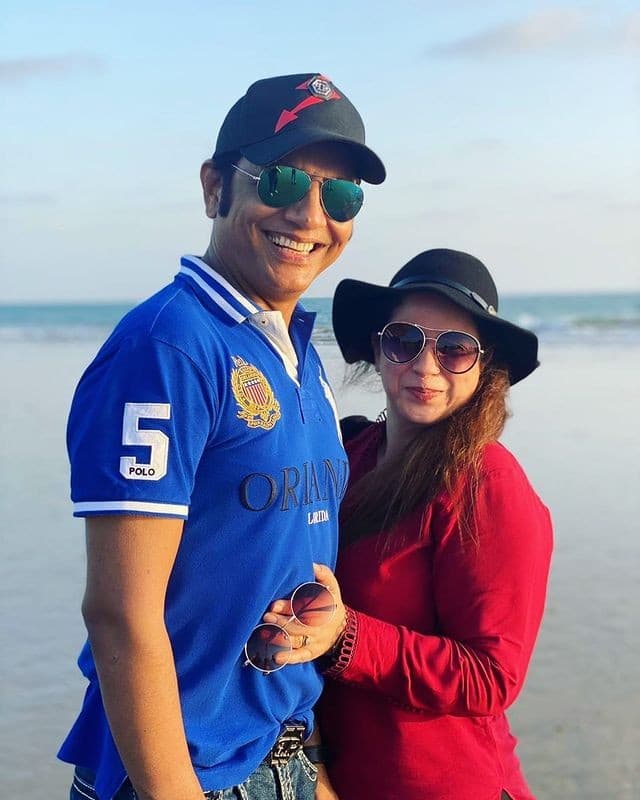 Recently, Nabeel Zafar along with his wife Salma Zafar participated in the TV show 'The Couple Show' today, where he not only spoke openly about his professional life but also shared his personal life with the fans. Speaking on the program, Nabeel Zafar said that he is 75% dissatisfied with his acting work to date, he feels that he did not do a good job. Nabeel Zafar said that in the year 2000, he took a break from acting for some time because at that time he was married and there were some other issues.
According to Nabeel, after 2006, besides acting, he also decided to direct and produce, which led him to create 'Bulbulay' in 2009 with two close friends and he was confident that he would succeed. He said that the script of 'Bulbulay' was written by his friend Ali Imran in 2006 but he started working on it in 2009 and initially Hina did not have a pleasant role in 'Bulbulay' but later his Character changed to the permanent character.
Nabeel said that when the shooting of 'Bulbulay' was going on, Ayesha Omar was working as a model and video jockey (VJ) in radio, which caused her difficulties at the beginning. According to Nabeel Zafar, Ayesha Omar initially considered the role of khubsoorat in 'Bulbulay' as unimportant but she had told Ayesha Omar at that time that the role of 'khubsoorat' would become her identity in the future.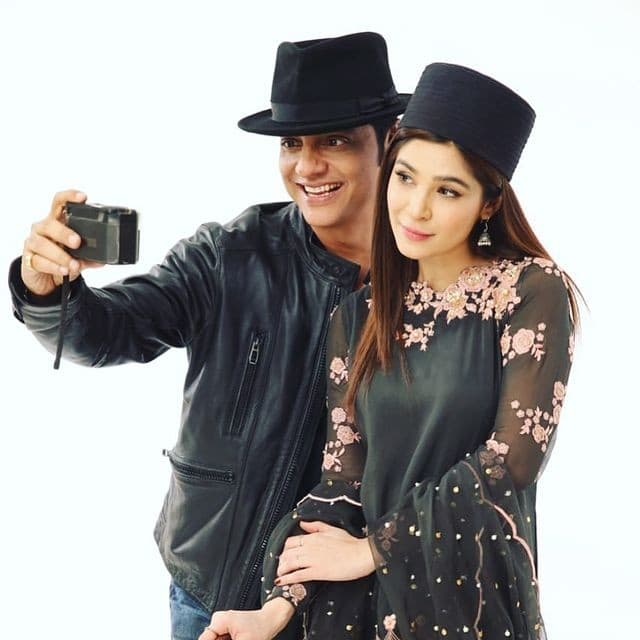 In the same program, Nabeel Zafar's wife also talked about her wife and said that she had decided to marry him after watching Nabeel's performance in a PTV drama. According to Salma Zafar, one day she was watching Nabeel's drama 'Dhuwan' with her friend when she told her friend that if a girl should get married, she should do it with Dawood of Dhuwan, otherwise she should not do it. Salma Zafar said that she had said that to her friend jokingly but then she proved her point of marrying Nabeel and after the marriage, her friend reminded her of her point.
In the program, Nabeel admitted that he appreciates Salma's struggle and love and he had made it a condition at the time of marriage to Salma that he would not go to England for Salma's sake after marriage but would stay in Pakistan. In the program, Nabeel revealed that he had given Rs. 500 as dowry to his wife and his wife accepted the condition of staying in Pakistan after marriage.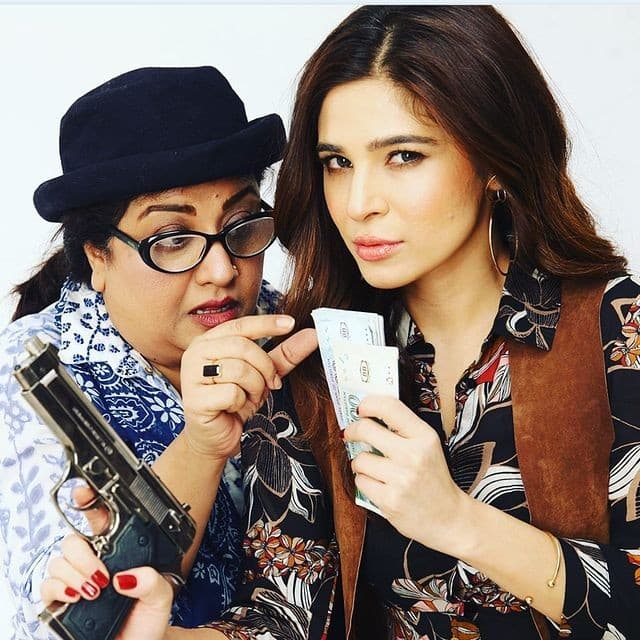 It may be recalled that Nabeel started acting after 1990, he gained fame after playing the role of Dawood in the popular drama 'dhuwan', while after working in 'Bulbulay', he reached new heights of fame.