Actress Sarah Khan, who became popular among fans with dramas like 'Sabaat' and 'Raqs-e-Bismil', has been admitted to hospital due to ill health. Her husband and singer, Falak Shabbir, told fans in a story shared on the photo-sharing app Instagram about Sara Khan's hospitalization.
Falak Shabbir shared a photo of Sara Khan in her Instagram story in which she is in a hospital bed and wrote that 'she is not well'. However, Falak Shabbir did not say in her story the reason for Sarah Khan's admission to the hospital.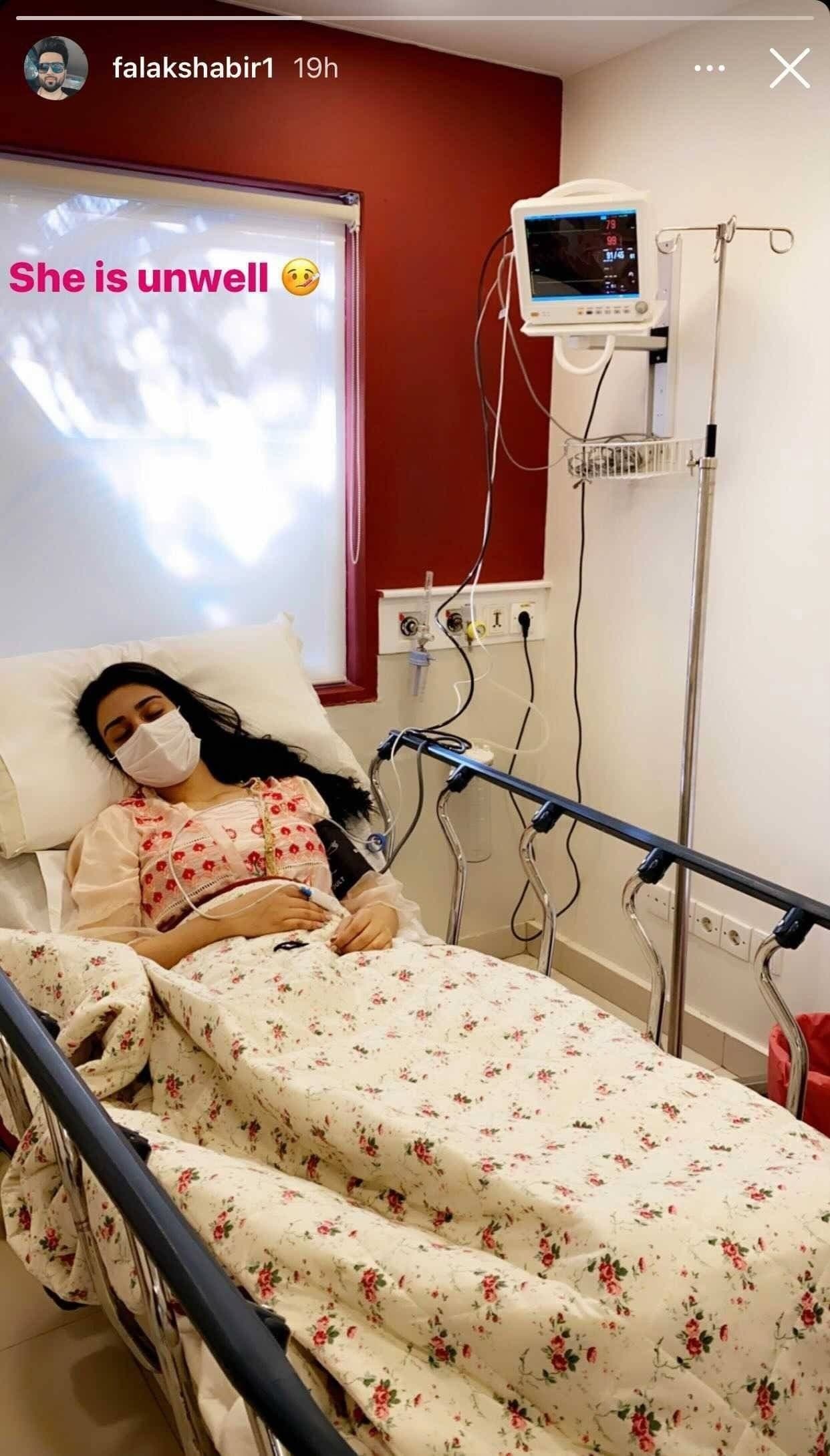 In this regard, the report of The Current said that according to the manager of Sarah Khan, the actress has contracted typhoid due to which she has been admitted to the hospital. After which fellow actors Imran Ashraf and Reshma expressed concern over the admission of the actress to the hospital. Fans also expressed good wishes for her, while some fans asked both of them to take precautionary measures against the coronavirus and hoped that Sarah Khan would be safe from the corona.
It may be recalled that Sarah Khan and Falak Shabbir were in Turkey recently and were also posting pictures of their sightseeing tours there. Sarah Khan tied the knot in July last year, she and singer Falak Shabbir announced their engagement on July 14, and the next day the two's wedding celebrations began and they tied the knot on July 17.
View this post on Instagram
In addition, his performance as a negative character in the drama 'Sabaat' aired on a private TV channel was also highly appreciated. These days, another of her dramas 'Raqs-e-Bismil' is also being aired on a private TV channel in which she is playing the lead role with Imran Ashraf.