Leading Sufi singer Sanam Marvi has announced her retirement from singing after a domestic dispute. Sanam Marvi's resignation was announced after her step-sister, singer Reshma Parveen, leveled serious allegations against her and lodged a complaint with the police.
Reshma Parveen released a short video statement in the Sindhi language on June 22, claiming that her sister Sanam Marvi broke into her house with private guards and tortured her. In a video lasting about 2 minutes, Reshma Parveen claimed that Sanam Marvi broke into her house and tortured her and threatened to kill her because she knew about their third marriage.
Reshma Parveen claimed that Sanam Marvi had married a boy named Kabeeb Nawaz after divorcing Hamid Khan in February. Reshma Parveen said that it was because of talking about Sanam Marvi's third marriage and the end of her second marriage that her sister tortured her and threatened to kill her. Reshma Parveen said in a video message that after receiving death threats from her sister, she also lodged a complaint with the Lahore police station.
The singer said that she had moved from Sindh to Lahore, the capital of Punjab, three months ago and Sanam Marvi was threatening her to show up alive in Lahore. After Reshma Parveen issued a statement in Sindhi, the fight between the two sisters on Sindhi social media and media has been a topic since the last day. After the video of step sister Reshma Parveen, Sanam Marvi while talking to Sindhi News Channel (Times-News) announced that she will quit singing in the next 15 to 20 days.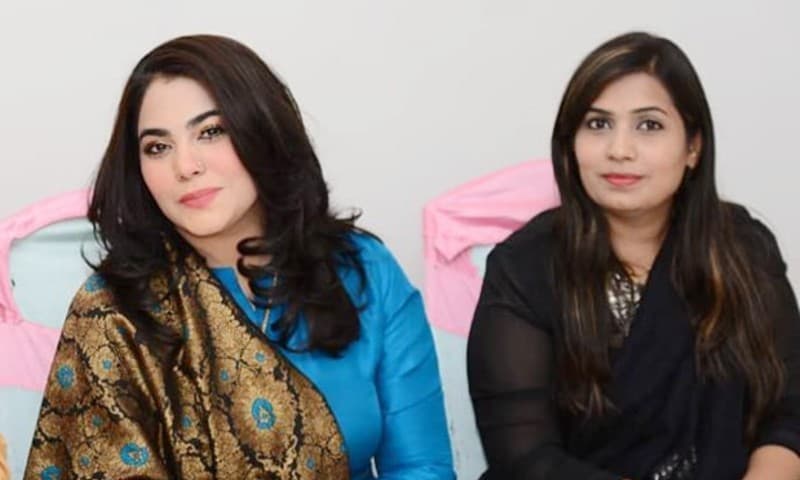 Sanam Marvi said emotionally that when her family became her enemies and her property and money became the cause of her disputes, she was not interested in working further in such a field. Sanam Marvi also mentioned the dangers to her life but did not specify who she was in danger.
Sanam Marvi did not explicitly mention the controversy with her sister Reshma Parveen and linked her family feud to the fan controversy, saying that one of the reasons for her quitting singing was her character assassination by Sindhi fans.