Pamela Anderson's fifth marriage also ends in divorce after 12 days of marriage
Hollywood actress and past Bold Model 52-year-old Pamela Anderson, on January 20 last month, surprised everyone by marrying her fifth-year-old film producer, 74-year-old John Peters, for the fifth time.
Although Pamela Anderson began her film career with the 1991 film, The Taking of Beverly Hills, she began modelling before 1980.
At the beginning of her career, Pamela Anderson gained a lot of fame because of her bold style and beauty, and as she watched, she became the backbone of the well-known fashion and porn magazine.
Even before the start of his film career, Pamela Anderson had attracted the attention of many filmmakers because of her bold and elegant style, and the people with whom she had developed relationships at the beginning were John Peters.
John Peters still produced films and was well known in the industry, but Pamela Anderson's relationship with him did not change.
Pamela Anderson Receives Fame for Her Bold Style - Photo: Zimbio
Although John Peters and Pamela Anderson have known each other for 35 years and have met each other in the meantime, they were not married.
Interestingly, in the last 35 years, the couple got married, but both of them ended up on divorce.
Pamela Anderson also married four of her oldest friends, John Peters, who had been divorced for the fifth time.
Pamela Anderson married the first marriage film career in 1996 and has two children from her first husband, who are 24 to 23 years old.
Their first marriage lasted only two-and-a-half years, and later they got married in 2001, which lasted less than the first marriage, and their second marriage ended in divorce in 2003.
Pamela Anderson married for the fifth time on January 20, 2020 - Photo: The Sun
Pamela Anderson tried to get married for the third time in 2006 but separated after being together for a year as a fiance.
After the second divorce, Pamela Anderson also tried to forge a relationship with her first husband and was in a relationship with her for some time, but when that did not work, he married her third in 2007.
Pamela Anderson's third marriage ended in divorce in 2008, after which she spent some time in isolation and remarried with her third husband, which lasted until 2015.
After the failure of the four weddings, Pamela Anderson reconnected with her 35-year-old friend filmmaker John Peters after spending some time alone and showed up to meet him.
The two married suddenly on January 20, 2020, when the new year began.
Interestingly, like Pamela Anderson, this was the fifth marriage of John Peters, their first four marriages ended on divorce.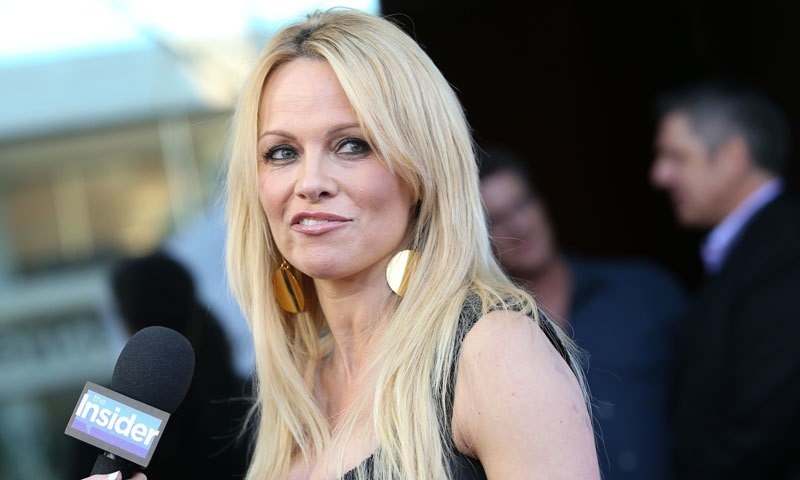 Apart from the five weddings, the actress also had relationships with other people - Photo: AP
However, the fifth marriage between the two also failed and ended in divorce only 12 days later.
The Hollywood Reporter, a showbiz broadcaster, reported that Pamela Anderson and John Peters separated after 12 days of marriage, and the two divorced.
The actress cited her own divorce, the report said, citing Pamela Anderson.
The report also published a statement issued by the actress in the form of a poem in which Pamela Anderson described John Peters as the best man.
Pamela Anderson said in her poem that even though the two have been divorced, they will continue to meet and respect each other.
The actress also admitted that the two had been in a relationship for 35 years.
The actress is also criticized for her bold style at such a young age - Photo: Instagram
Related Posts