News of American singer Cady Groves's death became a mystery
American singer Cady Groves has died at the age of 30. The news of her death was shared by her brother Cody Groves with fans on social media.
According to Fox News, Cady Groves has sung successful songs such as "This Little Girl" and "Oil and Water" throughout his career.
Cady's brother Cody shared the news with fans on the social networking site Twitter and also shared a memorable photo with his sister.
In his tweet, he wrote that Cady Groves has left this world, very few details have come to light yet, however, the family is trying to share the information with the people as soon as they get it.
The tweet added that he hopes Cady will now be reunited with his brothers Kelly and Casey Groves.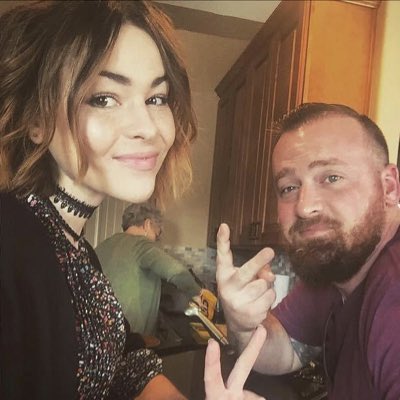 According to the report, Cady Groves's brothers Casey Groves and Kelly Groves died in 2007 and 2014.
In a 2015 interview, Cady Groves said in an interview that her two brothers died at the age of 28 and also revealed that Casey Groves was killed in 2007.
Following Cody's tweet about the news of Cady Groves's death, there were speculations that the news of the singer's death was false.
To which his brother responded to a tweet by saying, "I wish this was false news."
Also, due to not sharing the details of the death in the first tweet, some fans also admitted that Cady Groves died due to corona virus.
There were also rumors that he had committed suicide.
After which his brother released another tweet in which he shared the details of the death of his sister singer Cady with the fans.
In a lengthy statement, he denied rumors that Cady was infected with Corona, adding that the doctor had examined him thoroughly and that he had not harmed himself in any way.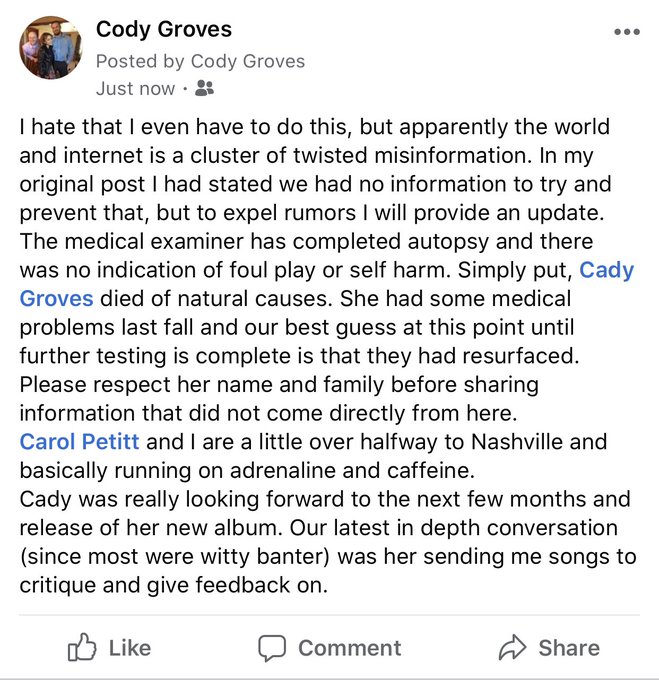 According to Cody Groves, Cady has had a number of medical problems since last year and has since died.
He urged fans to refrain from sharing any false news about the singer on social media while respecting the privacy of her family.
Cody Groves also revealed that her sister's new album was about to be released and she was excited to share her songs with the world.

Cady Groves formally began her career in 2009, two years after her brother's death. According to the singer, she decided to take her career seriously after her brother's death.
Her first solo song, This Little girl, was released in 2012.
After the death of his second brother Kelly in 2014, he wrote a song in his brother's memory, "Bering Back the Sun".
Related Posts