Actor Usman Mukhtar was allegedly blackmailed by artist Mehrooz Wasim, who leaked an audio clip of the actor. Usman Mukhtar said in an Instagram post on July 27 that a female artist with whom he had worked on a video-making project in 2016 had blackmailed and tormented him for a year and a half.
Usman Mukhtar did not name any woman in his lengthy post, but he did say that he had filed a report with the Federal Investigation Agency (FIA) against her and that the FIA will now investigate her. Following the actor's claim, Mehrooz Wasim, a musician and performer, came forward to say that Usman Mukhtar had filed an FIA application against him.
 

 

View this post on Instagram

 
In a lengthy response to Usman Mukhtar's allegations, the woman rejected the actor's allegations, claiming that she was harassed by the actor, not by him. The woman said that despite receiving payment, Usman Mukhtar did not finish the process of creating a video of her, and that the actor tormented her, physically attacked her, and then filed an FIA complaint against her. Following the woman's allegation, she shared an audio tape of Usman Mukhtar, which she said belonged to him.
A man is heard declaring that Mehrooz Wasim is his worst customer so far in a video that is over a minute long. The males in the audio tape appear to be discussing making a video, and then express their displeasure when a photo or scene is added to it.
Although the man does not say anything objectionable in the audio sample, his tone is aggressive. Mehrooz Wasim, who shared the video, stated that the individual who was threatening in the audio was Usman Mukhtar.
 

 

View this post on Instagram

 
Usman Mukhtar, on the other hand, pleaded to the media and social media users not to raise the matter by picking up their stories, posts, and images after appearing before Mehrooz Waseem in one of his posts. The actor stated in his first post that he did not want any bad language used against any woman in his situation, thus he did not name anyone.
By abstaining from exploiting his posts and images on the matter, the actor urged others to cease addressing the problem. Simultaneously, Usman Mukhtar stated that he has stopped responding to comments on his social media posts because he does not want people to use bad language against a woman or criticise others.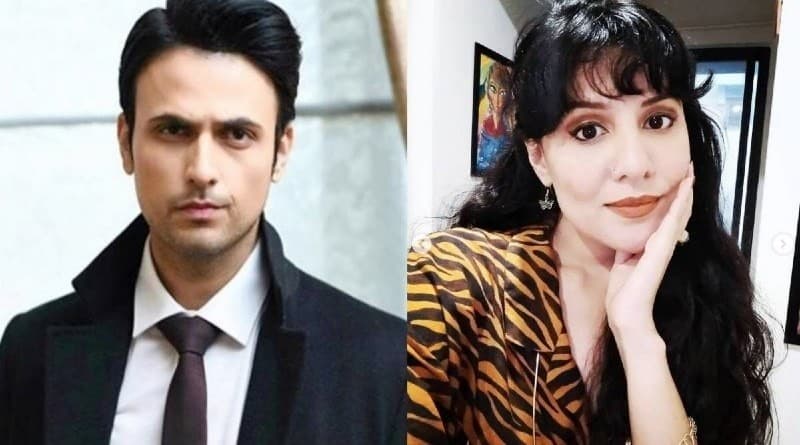 He also stated that his matter has been handed over to the investigating agencies, who would handle it. He further discouraged speculation by writing that the situation involves two lives, so do not spread rumours.