Leading American pop singers Madonna and Miley Cyrus have cancelled their music concerts in the wake of the worldwide spread of the Coronavirus.
In view of the Coronavirus, 70,000 cinemas were closed in China as a precautionary measure, leaving China with a loss of $ 2 billion in just two months.
Apart from China, Hollywood films have also been postponed due to the precautionary measures taken by the Coronavirus and the upcoming 25th film 'No Time To Die' will be screened by the detective film 'James Bond' till November 2020. 
And now the news has come out that singers Madonna and Miley Cyrus have also cancelled their music concert.
Pop singer, actress and writer Madonna were to perform at the Music Concert between March 10 and 11 in the French capital of Paris, but the singer cancelled the concert, according to Reuters.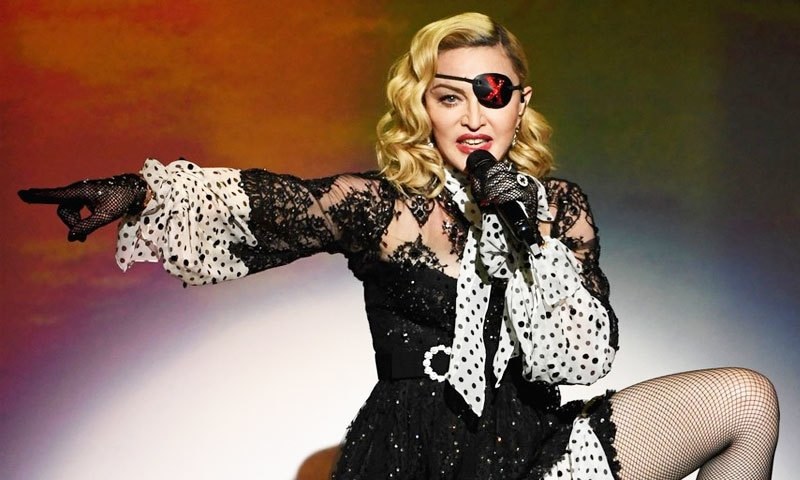 Madonna had to perform in Paris — File Photo: AFP
The report said that due to the rapid spread of the Coronavirus in France, the government had banned the gathering of 1,000 people anywhere on March 8, before 5,000 people had gathered anywhere in France. Was banned.
Madonna's music concert organizers also apologized to fans announcing the show's cancellation after the government banned the gathering of people.
Young pop singer Miley Cyrus, on the other hand, also cancelled her music show in Australia.
According to Reuters, Miley Cyrus was to perform at a fundraising music festival in Melbourne, Australia's second-largest city, but the singer cancelled her concert.
Miley Cyrus was to perform at a fundraising music concert for Australian forest fires last year, and the singer was due to arrive in Australia later this week, the report said.
Miley Cyrus was supposed to perform at a concert March 13 and 14, but fundraising music concert organizers announced the show to be cancelled due to Coronavirus precautions.
Regarding the cancellation of the music show, Miley Cyrus also tweeted that she expressed disappointment at not having the show, but at the same time said that she had the full right to care about the health of herself and her team members. And that responsibility comes on them too. '
The singer expressed her disappointment over the cancellation of the music show and told her fans that as she continued to fund the victims of the fire, she too came forward to help the victims.
Miley Cyrus had to do a show in Melbourne - screenshot / YouTube