Leading sumo wrestler in Japan has died after contracting the coronavirus.
Sumo wrestlers are very popular in Japan and are considered a traditional Japanese sport.
Like other Asian countries, Japan is witnessing an increase in the spread of corona, and the government has imposed a severe lockdown, including declaring a month-long state of emergency to prevent the epidemic.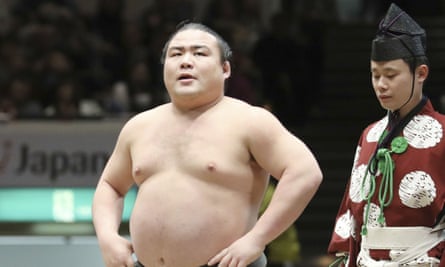 As of May 13, the number of Corona patients in Japan had risen to 16,000, with more than 650 deaths.
According to a report by the British Broadcasting Corporation (BBC), the Japan Sumo Association confirmed that
Leading wrestler 28-year-old Kyotaka Suiteke, also known as Shabushi, died of the corona.
The report quoted Japanese media as saying that the 28-year-old wrestler was the first sportsperson to die due to Corona.
The wrestler who died of the corona was diagnosed with corona on April 28 last month and was later taken to hospital.
The wrestler who died was also placed in the intensive care unit, but he did not survive and several of his limbs stopped working due to Corona.
Shabushi was one of Sumo's leading wrestlers, having started wrestling in 2007 at the age of 15.
In the last few years, he has achieved a good position in sumo wrestling and he has also achieved the eleventh position in wrestling by beating many competitors.
About a thousand sumo wrestlers were also tested for antibodies after Corona was confirmed in Shabushi.
Although the number of coronavirus cases in Japan is low in other countries in the region, the number of cases is still increasing and the government has taken strict measures to deal with the epidemic.