American pop singer and actress Selena Gomez, 27, has revealed that her ex-boyfriend, Canadian-born pop singer 25-year-old Justin Bieber, has emotionally abused him.
This is the first time that Selena Gomez has made such a revelation about Justin Bieber, but before that she has been talking bitterly about relations with them.
When Justin Bieber and Selena Gomez first formed a relationship in 2012, both were new to the music industry and both were under 18 years of age.
Relations between Selena Gomez and Justin Bieber continued until 2017, after which the couple separated for unknown reasons.
However, the duo was greatly appreciated and it was thought that both would get married, but this could not happen.
For the first time, the singer made a statement - Photo: AFP

It should be noted that besides Justin Bieber, Selena Gomez's relationship with Bollywood actress Priyanka Chopra's husband Nick Jonas also remained with him for a short time.
After the departure of Justin Bieber, news about Selena Gomez continued to find out that she too had found her new partner but could not be confirmed, though she was seen with various actors and singers.
Although Justin Bieber married American model Haley Baldwin shortly after his departure from Selena Gomez, news of Justin Bieber and Selena Gomez's relationship continued to be published in the media.
And now for the first time, Selena Gomez, speaking on a relationship with ex-boyfriends, has revealed that he has emotionally abused her.
In an interview to the US Broadcasting National Public Radio (NPR), the 27-year-old singer said she was unable to understand what happened to Justin Bieber at the time he emotionally abused her.
The relationship was formed between the two at the age of 15 - File photo: AFP
According to the actress and singer, Justin Bieber used to dictate to them, telling them to do what they liked and consider them unimportant.
Selena Gomez said Justin Bieber's behaviour was as if he wanted to control it by his own power, but he could not understand it at the time.
Selena Gomez also admitted in the interview that she was suffering from a number of problems and stress.
He acknowledged depression and said he also suffered mental problems due to career problems, bitterness in relationships and illnesses.
Although the singer accused Justin Bieber of emotional abuse in the interview, he did not speak of his physical and sexual harassment.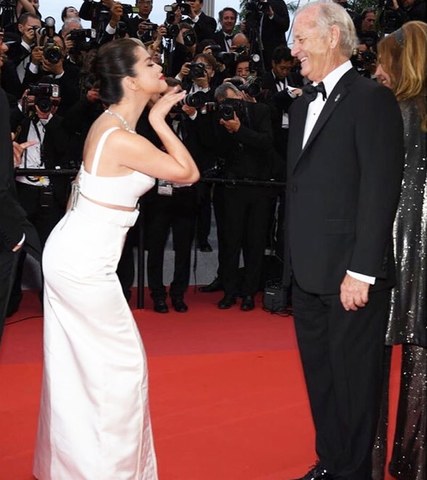 Selena Gomez Launches Career as a Child Star - Photo: Instagram
Just before Selena Gomez was revealed to Justin Bieber, Justin Bieber admitted last year that his attitude was not right with women.
Justin Bieber admitted in September 2019 via a social media post that he had become addicted to drugs at an early age, which also damaged his relationships with other people.
The singer said that because of his drug habit, he did not give importance to women and even behaved inappropriately with his close relatives, but later changed his attitude by abandoning his drug habit.
It is to be remembered here that Justin Bieber has not yet made any statement following the revelations made by Selena Gomez in a recent interview.
Justin Bieber married Hailey Baldwin in 2019 after ending a relationship with Selena Gomez - Photo: US Weekly