American pop singer, actress and writer Madonna, 61, has revealed that she too had Affected with the coronavirus, but is now healthy.
Even before Madonna, several showbiz personalities had the coronavirus and many of them have now recovered.
On March 10 this year, Madonna canceled her music concert in Paris, the capital of the European country, due to the spread of the coronavirus.
Although Madonna canceled a music concert in March, she performed at a concert in Paris in February and was in Paris with her team of artists.
Corona's health deteriorated during a visit to Paris in March, and he has now revealed that
She Affected with a corona in March and at the time she also felt that she was not a victim of corona but had a severe cold and flu.
Madonna said in her Instagram post that she had Affected with corona before mid-March and that seven weeks had passed but she was now healthy.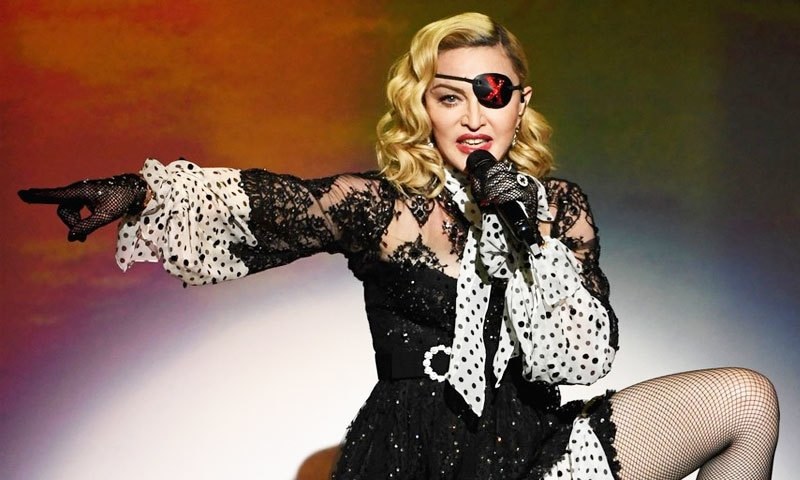 Madonna was in Paris from February to mid-March
The actress said that other people besides her had also fallen ill and we all thought that we had a seasonal cold and flu.
Madonna said in an Instagram post on May 6 that she is now perfectly healthy and urges her fans.
That they should not be suspicious of an epidemic like Corona and should not believe the rumors about it.
AFP news agency also quoted the same post of Madonna as saying that although the famous singer had not tested Corona, she had tested for antibodies which came back positive.
The actress and singer said that a positive test for antibodies means that the person has been a victim of corona before.
AFP reports that there is controversy among experts over whether the antibody test is positive, and some experts believe that there is no credible evidence that a person who tested positive for antibodies Corona has been a victim.
Similarly, many experts believe that laboratories make false claims about positive test results for antibodies.
 However, it cannot be said with certainty that a person who tested positive for antibodies may have been a victim of the corona.