I Recommend Mehwish Hayat for Medal, Fawad Chaudhry Confesses
Actress Mehwish Hayat was awarded the Medal of Honor for her outstanding performance in films by the Government of Pakistan in March 2019.
The actress was criticized by the actor for her medal, and a social media platform claimed that the actress was awarded the award because of her relationship with a leader of the Pakistan Tehreek-e-Insaf (PTI).
After the claim of the social media platform, where Mehwish Hayat criticized the platform, several actors also came out in support of Mehwish Hayat.
Mehwish Hayat was given a medal at a ceremony held in the Presidency of Islamabad on March 23, which was criticized by people online.
Although almost a year has passed since he was awarded the Medal, he is still criticized.
And now PTI leader and Federal Minister for Science and Technology Chaudhry Fawad Hussain has confessed that he was the one who recommended the medal to Mehwish Hayat.
The actress was given a medal on March 23, 2019 - Photo: Instagram
Talking to host Sohail Warraich in the private TV channel 'Geo News' program 'Aik Din GEO kay Sath', Chaudhry Fawad Hussain praised Mehwish Hayat for saying that he felt that the actress "Punjab Nahi Nai Jaon Gi" has made a record there, and his acting is excellent.
The federal minister said that although he had not met Mehwish Hayat yet, he still recommended him because of his acting.
Chaudhry Fawad Hussain also admitted that he met Mehwish Hayat after recommending the award.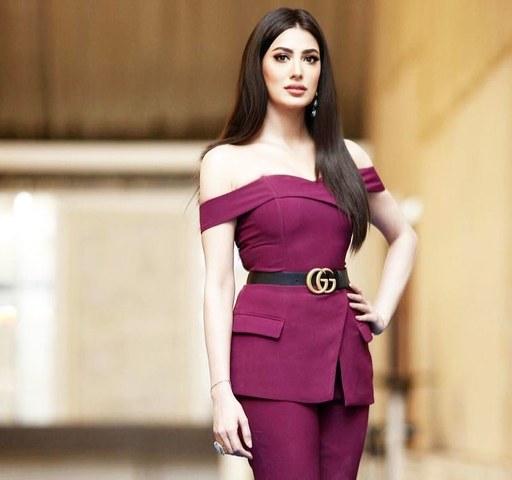 The actress was criticized for her award-winning photo: Instagram
Talking about the awards, he said that people are highly recommended for awards like a medal of honour in Pakistan, but no one was asked to recommend him to Mahesh Hayat, he himself recommended the actress.
Fawad Chaudhry also described Mehwish Hayat as his favourite actress and said that teacher Nusrat Fateh Ali Khan is his favourite songs while he also likes Qawwali.
Related Posts