Pakistan's famous host and politician Aamir Liaquat has made controversial statements on several occasions which led to him being severely criticized, but later on, when he realized his mistake several times, he also apologized for his statement.
And that's what he did when he was criticized on social media for an inappropriate joke.
Aamir Liaquat invited Adnan Siddiqui in his TV show and meanwhile made an inappropriate joke with Adnan Siddiqui on the demise of late Bollywood actresses Sri Devi and Irfan Khan.
During the show, Aamir Liaquat jokingly told Adnan Siddiqui that whoever he works with dies, while Adnan Siddiqui silenced him and said that these things are not a joke for him.
On social networking site Twitter, Adnan Siddiqui also made it clear in a statement that he was sorry to be a part of Aamir Liaquat's show.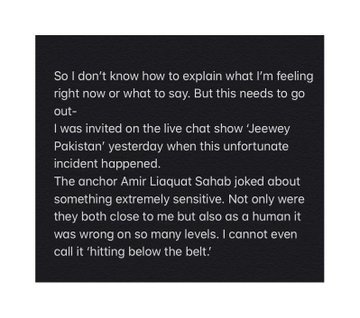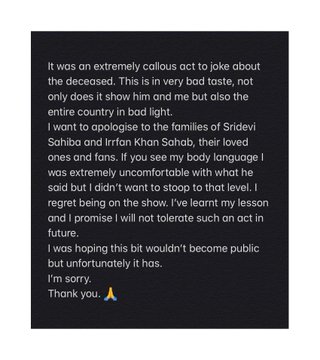 And now Aamir Liaquat has released an explanatory video on social media regarding the criticism leveled against him, in which he apologized to the public for his inappropriate joke.
In his explanatory statement, Aamir Liaquat said, "There were some things that happened in yesterday's show that was preceded by linguistic precedence. Pre-linguistic says when you can't control the words."
Continuing, he said, "It happens on live shows. There was no such thing as a big deal in the sense that I would consider it immediately, but later I realized that it was really the wrong thing to do."
 We should not have said such a thing out of humanity, so I apologize. "

"Artists from the neighboring country are respected by us," he added.
I have mentioned their love and affection but it has not been shown to the people
According to Amir Liaqat, "I am very sorry and one thing you will also remember is that the one who apologizes is great. If one realizes, the other should also understand it. This is my country, these are my people if I apologize for any inconvenience caused to the people of my country. I hope you will accept the apology of Amir Liaquat and forgive me.
He shared the video and tweeted "I'm sorry".
Moreover, according to Aamir Liaquat, he will also talk about this in his show