Famous actors Adnan Siddiqui and Humayun Saeed are very close friends of each other, but they do not even miss the opportunity to make fun of each other.
Humayun Saeed and Adnan Siddiqui worked together on the popular social media drama 'Mere Pas Tum Ho' and perhaps the friendship has deepened since that play.
The two actors are also often seen making hilarious comments on social media accounts.
Adnan Siddiqui recently shared a video on his Instagram account.
In this video, Adnan Siddiqui is at a Restaurant and there are many dishes like Paratha, Daal and Beef.
Adnan Siddiqui said he had a delicious dish in front of him and he would end it all.
He also informed the fans that he is present at the Mian Ji Restaurant, where the dollops from the real ghee are so popular.
Many actors commented on the video, but the most focused one was the commentary by none other than Humayun Saeed.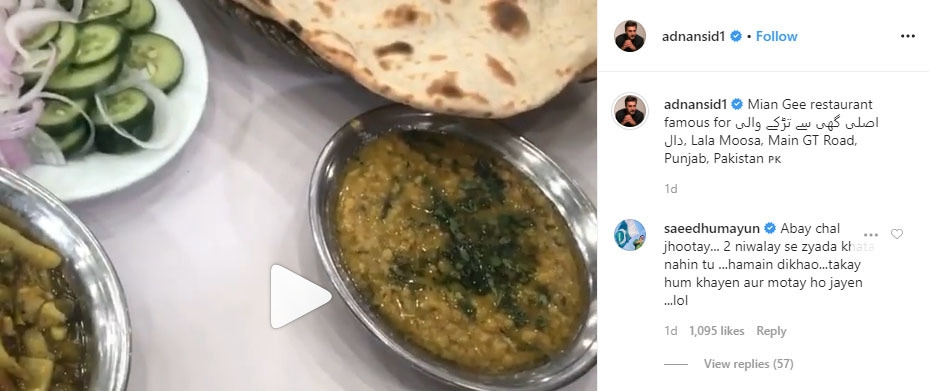 Humayun Saeed commented on the video, mocking Adnan Siddiqui, 'you are a liar, you eat no more than two Bites, show us, so we can eat and be fat'.
Be aware that 'Mere pas Tum Ho' was not the first drama in which Hamas Saeed and Adnan Siddiqui worked together.