Actress Ghana Ali, who tied the knot in May this year, explained for the first time the rumors that her husband was rich.
Ghana Ali had told fans through social media posts on May 16 that they were married. However, soon after the marriage was announced, the actress was accused of marrying an older and already married woman and the father of one child for money.
Although she has responded to the constant sarcasm of a rich man after marriage, she has now clarified how much wealth her husband has. Recently, Ghana Ali shared romantic photos with her husband Umair on Instagram. Her fans, including showbiz personalities, also made comments and some people, as usual, made negative comments.
 

 

View this post on Instagram

 
One of such people, while commenting, scolded the negative commenters, but he himself said the wrong thing. A man named R Khan instructed others that he was making wrong comments on the actress's post to get an answer but such people do not see that the actress is married to an automated teller machine (ATM)?
At the same time, the said person wrote that although getting married is a personal matter of the actress, it is also her responsibility to prove her decision right. In response to a man named R Khan, Ghana Ali also replied and clarified how rich her husband is.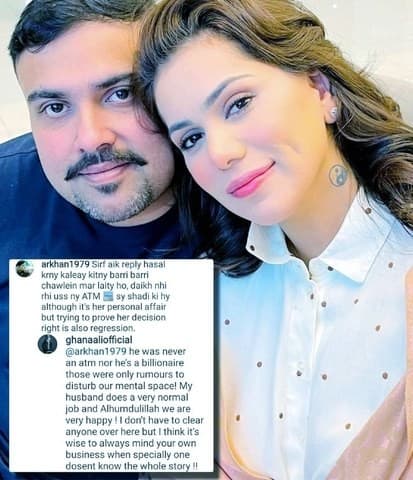 The actress wrote that although she does not have much wealth and does not need that much money, but she is very happy in her life. Ghana Ali wrote that she did not sit here to explain to anyone and that everyone should be kept busy with their work, not interfering in the lives of others.
The actress said that her husband has a good job and both of them are very happy in their lives but their mental health is being affected due to negative comments made by people. Ghana Ali clarified that her husband is neither an ATM nor does he have much wealth.
Although the actress said that her husband does not have much wealth, she did not specify what her husband does and how much assets he has. There are rumors on social media about her husband being a billionaire, which is why the actress got married despite being overweight and overweight, but the actress has been denying such rumors.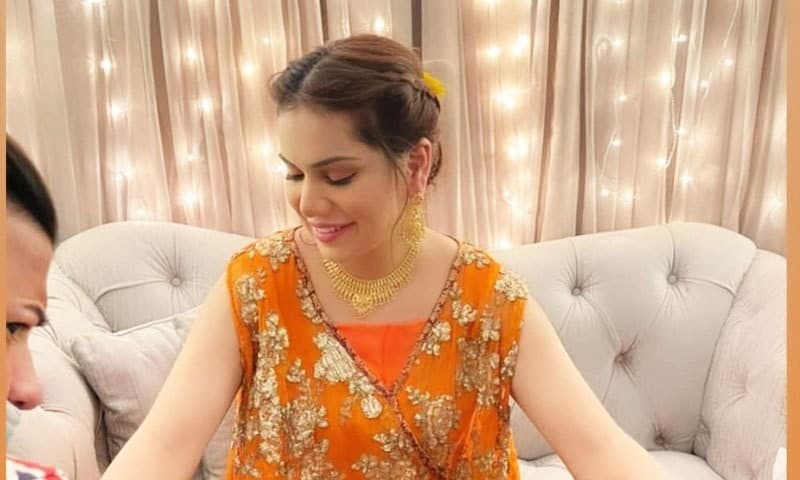 Ghana Ali started acting a few years ago. After appearing in commercials, Ghana Ali started acting in dramas in 2015 and he gave successful dramas at the beginning of his career. Ghana Ali, who has shown the essence of acting in dramas like 'Ishqawe, Sang Dil, Shaya Deewar Nahi, Be Shame, Ehsas, Beantha and Be Dardi Sian', started her film career in 2017 with 'Rangreza'.
In July last year, while answering the questions of the fans on Instagram, the actress also revealed that she is also a memorizer of the Qur'an.