The actress Sophie Turner, who began her career with the political thriller fantasy drama 'Game of Thrones' and gained fame with the same drama, is expected to have the birth of a baby of American singer Joe Jones soon.
Joe Jonas is the older brother of American singer Nick Jonas and surprised everyone by marrying Sophie Turner suddenly in May last year.
Joe Jonas and Sophie Turner have had relationships for the past several years and the two are seen together.
Last year, due to the end of the drama Game of Thrones, it was reported that Sophie Turner would soon be tied to a marriage bond, and then he married Joe Jones in a simplistic way during a ceremony in the United States.
Now, a year after the wedding, news has emerged that Sophie Turner is hopeful and the couple's first baby is expected soon.
The couple got married last May - File Photo: Facebook
Sophie Turner is hopeful and expects her first child to be born before the end of this year, the show's website 'E Online' said, citing several sources close to the couple in their report.
The report quoted sources close to the actress as saying that since being hopeful, the actress has also changed her outfit to reduce her engagement, while Joe Jonas and his family are also very happy.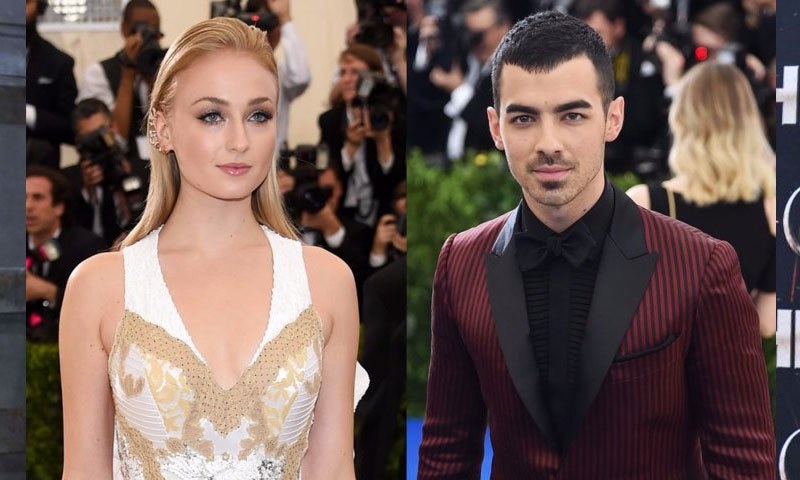 Sophie Turner Gets Fame From Game Of Thrones - File Photo Business Insider
The report said that Sophie Turner and Joe Jonas were last seen at the Grammy Awards ceremony together in January last month, and it is time that the Magpies were launched that Sophie Turner was hopeful.
There is a difference of 6 years between the age of Sophie Turner and Joe Jonas, Joyce Jonas is 30 years and Sophie Turner is 24 years.
Joe Jonas has won numerous musical awards and has shown the essence of acting, including singing.
His younger brother Nick Jonas is also a singer while older brother Kevin Jonas is also a singer and actor.
The Jonas Brothers are well-known in the American showbiz and music industry, and their youngest brother, 18-year-old Frankie Jonas, is also a child artist.
Sophie Turner started his career at the age of 18 with the famous play 'Game of Thrones' and has been a part of it since the first season of the play, the eighth and last season of the play was released last year.
Both have yet to say anything about the birth of the first baby - Photo: Harper's Bazaar