Gigi Hadid confesses to keeping pregnancy secret for a few months
Gigi Hadid, a 25-year-old Palestinian-American supermodel, confirmed on May 1 that she was pregnant before the wedding.
For the past few months, there have been reports that the well-known model became pregnant before her marriage, but she did not confirm this before May 1.
There were reports that Gigi Hadid and Pakistani-born British singer Zayn Malik, 27, were about to become parents before marriage.
After the rumors in the American media, however, Gigi Hadid's mother also confirmed and later the supermodel herself admitted that she is hopeful.
After the supermodel confessed that she was pregnant, it was reported that she intends to marry a Pakistani-born singer before the birth of her child, but the two have not yet confirmed this. ۔
After confirming that she was pregnant, rumors started circulating about Gigi Hadid saying that she had undergone facial surgery to look attractive or that she had undergone face injections to look beautiful.
The debate over the actress' changing facial features had started even before she became pregnant, and after she confirmed the pregnancy, the model had to issue an explanation for such rumors.
And she said that in fact she was attracted because she was pregnant, she did not have any surgery.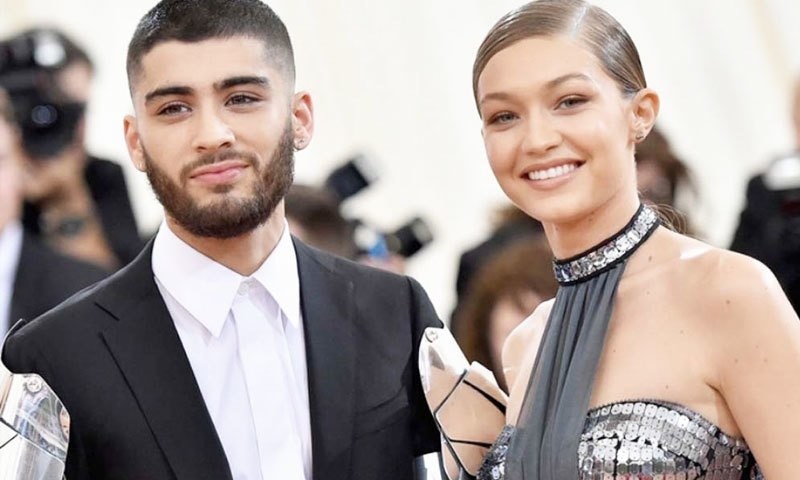 There are reports that Zayn Malik and Gigi Hadid are planning to get married soon.

According to the British newspaper The Independent, Gigi Hadid said in an interview on social media with a make-up artist after rumors of facial surgery that it is false news that he has undergone surgery.
Gigi Hadid said that rumors about his facial surgery started in February this year when he attended the Fashion Month Festival in the United States.
The fashion show, called Fashion Month, ran from mid-February to early March, in which Gigi Hadid advertised a number of well-known brands, noting a significant change in the model's facial features.
The model said that in fact, her face is born attractive, but it became more attractive when she was a few months pregnant.
Zayn Malik and Gigi Hadid have been living together for several months.

Explaining the rumors, the actress revealed that she was actually a few months pregnant in February, due to which her cheeks became attractive while her facial features also changed.
Gigi Hadid admitted that she was a few months pregnant during the Fashion Mint Festival, but did not specify how many months she was pregnant at that time and what month of her pregnancy is still going on. ۔
After months of keeping the pregnancy secret from the model, new rumors have started and many showbiz and fashion sources believe
That Gigi Hadid kept the matter of pregnancy secret for three to four months and so far it will be from the sixth month of pregnancy, however, the model did not give any explanation in this regard.
Related Posts