Gigi Hadid and Zayn Malik plans to get married before childbirth?
Palestinian-American supermodel Gigi Hadid, 25, reportedly became pregnant before her marriage last month, after which she confirmed the news this month.
And now new speculations are emerging about him and Pakistani-born 27-year-old singer Zayn Malik.
According to the report of Hollywood Life, after the news of Gigi Hadid getting pregnant before marriage came out, his fans just want to know when they will get married.
However, now there are reports that the two may have got engaged and it is not surprising that the two will get married this year.
The report further said that Zayn Malik wants to marry Gigi Hadid and he intends to start a new journey of life by marrying even before the birth of a child.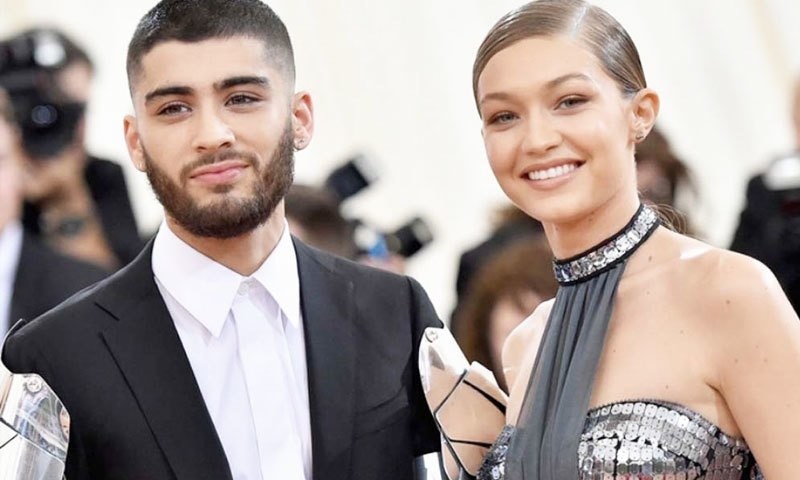 The two established a relationship in 2015,
Zayn Malik is currently in quarantine with Gigi Hadid at his Pennsylvania home.
While Zayn Malik's family is currently in the UK, Zayn Malik's family will leave for Gigi Hadid's home soon after the ban on flights is lifted.
According to reports, the two families have a very close relationship and now they are planning to get married soon.
It may be recalled that Gigi Hadid recently appeared on Jimmy Fallon's talk show Tonight Show with Jimmy Fallon, where she confirmed rumors that she was pregnant and that she was very happy about it.
The supermodel said that she and Zayn Malik are very happy that they are going to be parents and they are also happy to tell this news to the fans.
In the talk show, Gigi Hadid had also revealed that she would have a young guest by the end of September this year and in this regard, her entire family is happy.
Zayn Malik and Gigi Hadid initially had a relationship in 2015 and the two were seen together several times while the two also openly expressed their love for each other in the media.
However, in 2018, there were differences between the two for unknown reasons and the two were separated, but in January 2020, there were reports that the relationship between the two was re-established.
After January 2020, Gigi Hadid and Zayn Malik were seen together several times, but they did not talk openly when their relationship was restored and only a few days ago, news started coming about them that both were married before becoming Parents.

The two reunited on January 11, 2020.
Related Posts