Ex-husband Mahira Khan is Most Proud of Becoming an Actress
'Superstar' actress Mahira Khan has said that although her entire family is proud of her becoming an actress or entering showbiz, her ex-husband is the proudest.
Mahira Khan recently appeared on Dunya TV On the Front with co-star Fahad Mustafa, where she opened up about her personal life for the first time.
Mahira Khan said that she was born in Karachi and did her O-level education here, after which she went to America for higher education with her younger brother. Still, after going there, she started doing different jobs.
According to the actress, she got her first job at a pharmacy at 16.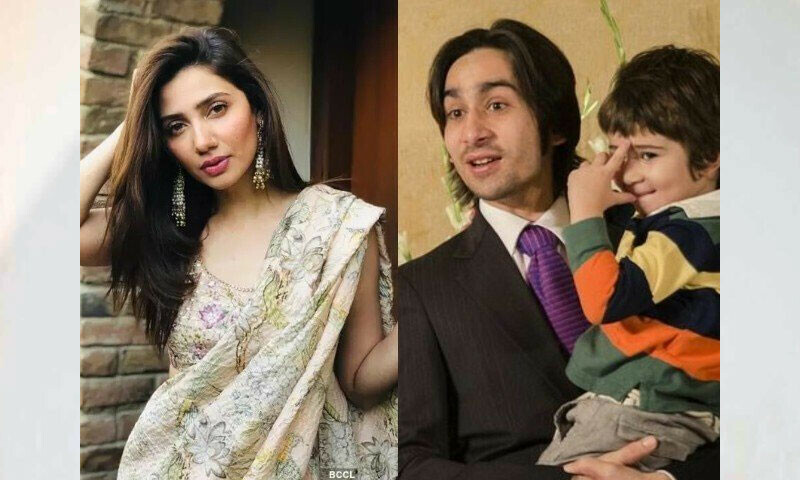 According to Mahira Khan, although she took up a job in America, she still volunteered, participating in film festivals and other showbiz programs, as she had a passion for acting since childhood.
The actress said that later she came to Pakistan during the summer holidays and started working as a video jockey (VJ), and soon she enjoyed this work. Instead of going to America, she stayed in Pakistan and married.
Mahira Khan said that after knowing about her pregnancy, she did not consider it appropriate to go to the shooting. Three days after the birth of her son Azlan, she was called by filmmaker Shoaib Mansoor and offered to work in the film 'Bol'.
According to her, her first film was 'Bol', and she started her career as a film actress.
View this post on Instagram
During the program, Mahira Khan said that although she started acting in films, she gained fame on TV and the most popularity from the drama 'Hum Safar' and other characters from the same drama also got popular.
In response to a question, She said she was the first member of her family to enter showbiz. All family members are associated with the banking and education sector.
She said that although she faced a few difficulties, her family is proud of her after becoming an actress.
Mahira Khan said that there is no doubt that her parents and brothers are also proud of her, but she feels that her ex-husband is the proudest of her.
She explained why her ex-husband was proud of her and said that her ex-husband knows how hard she worked and how she made it in acting, so he is more proud of her.
View this post on Instagram
Related Posts