Ertugrul Ghazi drama buried the slogan "My body is my Choice", Veena Malik
Like Mahesh Hayat, actress Veena Malik also praised the popularity of Ertugrul Ghazi.
Veena Malik wrote in her tweet that Ertugrul Ghazi is becoming more popular in Pakistan than in Turkey, which proves that the thinking and choice of the Pakistani people are still in accordance with Islamic traditions.
The actress further wrote that the popularity of the play has buried the slogan "My body is my Choice" and if Pakistani industry is to survive, Western culture must be abandoned.
It should be noted that the role of 'Ertugrul Ghazi' in the play is played by 41-year-old Anjin Altan who is married in real life and father of 2 children.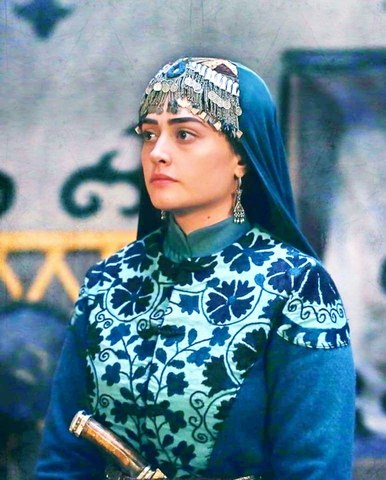 Halima Sultan
In the play, his wife 'Halima Sultan' is played by 28-year-old Esra bilgic who is a divorced woman in real life.
Although the entire cast of the play is being liked in Pakistan, the two main actors of the play, 'Ertugrul Ghazi' and 'Halima Sultan' are being liked a lot.