Renowned American pop singer Madonna has always been in the news because of her exclusive style, but she has been complained for making a controversial video in the recent era of the rapid spread of the Corona virus.
The 61-year-old singer canceled her musical show because of the Corona virus, but on March 23 shared a video about the global outbreak on her Instagram, which received severe criticism from around the world.
Even though Madonna deleted the video from Instagram after being subjected to severe criticism from around the world, her videos are still available on several news websites in which the actress can be heard talking about Corona.
The short video shared by the singer can be seen in the very serious condition and she is seen in the bathtub in the video.
As can be seen in the video, there are also rose petals in the actress's bathtub, and she seems to be seriously sharing a controversy with the Coronavirus.
As can be seen in the video, Madonna very seriously tells people that Corona doesn't care how rich you are, how famous, how poor you are, what your ethnicity, color, age, and gender are.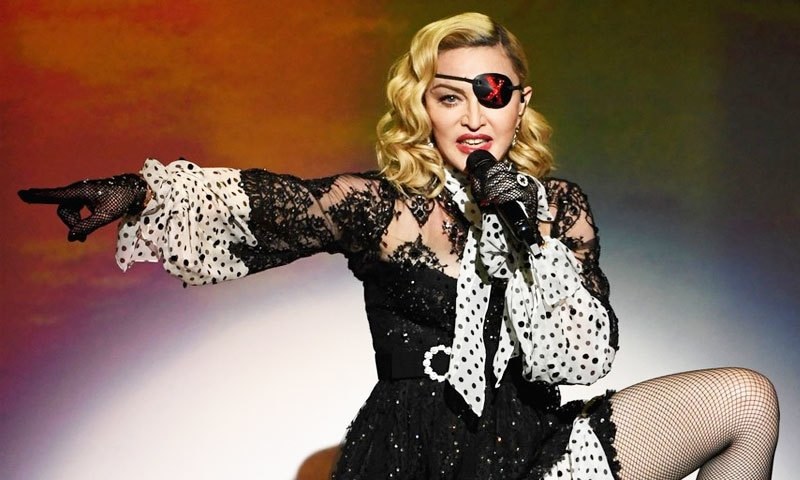 Madonna was to perform in Paris but canceled the show from Corona - File photo: AFP
The actress can be heard saying in the video how awesome the Corona virus is that she made everyone the same.
As can be seen in the video, he described the epidemic as a corona virus as a source of great equality and said that the epidemic had made everyone on the same boat.
In the video, she said she was already saying that we are all on the same boat, and if we were to board a ship and that ship would come down, we would all come down together.
According to US broadcaster CNN, after sharing the video, the singer was subjected to severe criticism and accused of harassing people with epilepsy.
Madonna has been sharing controversial videos in the past too - Photo: Instagram
The singer deleted her video from Instagram after heavy criticism, but her video is still available on several news websites.
This is not the first time that Madonna has been criticized because of one of her videos, she has been criticized for making some controversial videos before.
Madonna has previously shared with fans several videos made in her washroom, including a controversial video made in the bathtub last winter that criticized her from all over the world. had gone.
Madonna shared a video in the winter in which they could be seen bathing in the bathtub with ice cold water, and later they had a drink in the glass at the end of the video, claiming that she was drinking urine. People are drinking and at the same time they claim that doing so will keep people healthy.
Madona counts as the richest singer in the world — File photo: Shutterstock