Pakistani-born British boxer Aamir Khan and his wife and social media star Faryal Makhdoom had set up a fund for Zahra Shah, a girl killed a few days ago in Rawalpindi, Punjab, after being tortured by her boss.
Aamir Khan and Faryal Makhdoom set up the Zahra Shah Child Protection Fund and announced that the fund would be used for the welfare of all Pakistani children who have been victims of violence. Faryal Makhdoom and Aamir Khan also announced through their social media accounts their financial support, including bringing justice to the family of the murdered 8-year-old girl Zahra Shah.
The couple had announced that the education expenses of the remaining sisters and brothers of Zahra Shah would be borne by the Aamir Khan Foundation while they would also provide financial assistance to the family of the slain girl. In her Instagram stories, Faryal Makhdoom also thanked those who contributed to the Zahra Shah Child Protection Fund, as well as lawyers, human rights activists, and social leaders. Faryal Makhdoom said that many people are asking him why Zahra Shah's parents sent their youngest daughter for a job. The answer is that Zahra Shah's parents sent her to Islamabad with her aunt. Where her aunt had sent him for employment.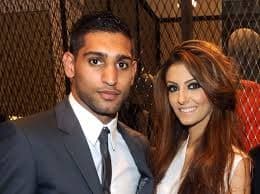 Faryal Makhdoom further quoted the parents of the youngest daughter Zahra Shah as saying that they have only one bed in their house and they have 8 children and their financial condition is also very bad. Aamir Khan also shared a photo of Zahra Shah's family in his Instagram post and announced his financial support and said that the educational expenses of all Zahra Shah's sisters and brothers will also be borne by his social organization. It may be recalled that on May 31, Zahra, who was working as a housemaid in Rawalpindi, was brought to Begum Akhtar Rukhsana Memorial Hospital with injuries.
However, shortly after being brought to the hospital, Zahra lost her life due to her injuries. While the owners were arrested the same day.
After the incident, politicians, including the public, took to social networking site Twitter to demand justice for the 8-year-old girl. Shortly after the matter came to light in the media, Aamir Khan and his wife announced a child protection fund in the name of Zahra Shah, under which the couple had deposited up to Rs 79 lakh by the evening of June 10.
The funds raised will be used for all Pakistani girls and boys like Zahra Shah and the funds will be used by Aamir Khan's social organization for affected children.