KARACHI: Actress Aysha Omar surprised her fans by performing with a foreign music band, and actress Mehwish Hayat also praised the show.
 According to media reports, Ayesha has known her fans for acting and modeling till date, but she has also woken up to her voice at an International Music Festival in Karachi and performed with a French music band. Surprised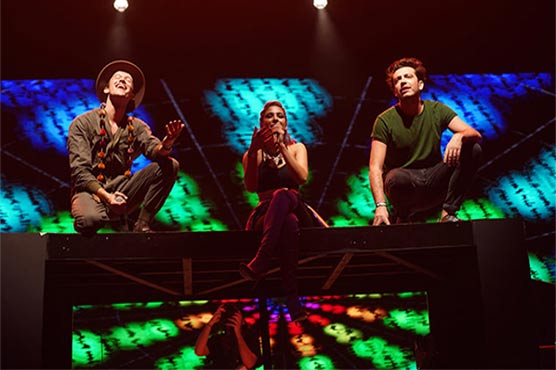 Aysha Omar's songs also impressed fans with her bold performances and laid the foundation for her praise. Actress Mehwish Hayat too praised the show and shared a short video message on social media.