Pakistan's renowned actress Ayeza Khan assumes the responsibility of being a star as well as being a mother.
While she is regarded as one of the best Pakistani actors, fans also admire her style of caring for his family. 
This year proved to be quite busy for the actress as she appeared to be working on several major dramas on television screens.
Even now her two plays 'Mery Pas Tum Ho' and 'Thora Sa Haq' are being broadcast on TV screens. 
But apart from showbiz, the actress is also busy in her personal life, which she revealed in her new Instagram post.
The actress thanked the fans, saying, "Before the end of this year, I want to personally thank everyone who has given me so much love and appreciation."
Describing her daily life, she wrote, "Honestly getting up at 7am, preparing lunch boxes every day, leaving Horain to school, coming back to pick up Ryan, feeding him, preparing him Leaving home and requesting them to come to my house and have breakfast with my husband, then leave home for work, when I get the opportunity to come home or keep an eye on the children all day via mobile, then return home. Come and feed, bathe, and choose Princess and Batman's night suits at night, listen to horror stories, and then take off your makeup. And, every night dinner date with your favorite person, then 3 hours sleep and then wake up at 7 in the morning, it is most difficult to manage? Honestly yes sometimes it is, but I love the fans so much that it made me a super woman and gave me the strength to do that, so that I can make everyone proud. '
Ayeza Khan was married to actor Danish in 2014.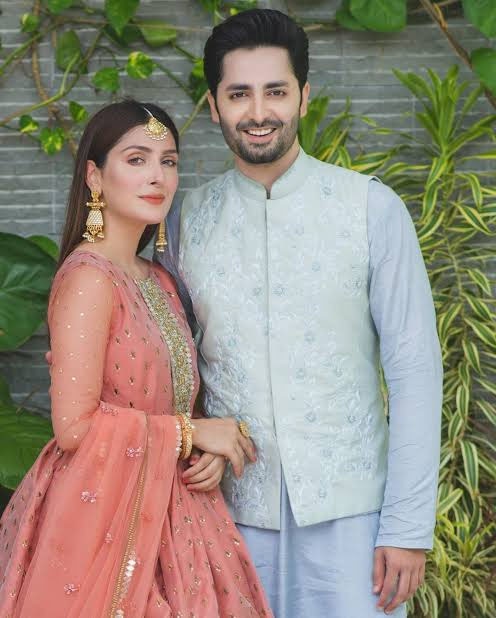 The actress had a daughter born in 2015, while her son was born in 2017.