Popular drama actress Ayeza Khan had recently told the users that she has joined the short video sharing application TikTok and at the same time she had appealed to the users to follow her. Sharing her TikTok video on Instagram, Ayeza Khan had told fans that she has created an account on the short video sharing app under the name 'GeetiiPrincess' and they should be followed by the same name.
View this post on Instagram
The actress shared a video of herself on Instagram, in which she can be seen performing on a piece of the Indian song 'Tip Tip Bursa Pani'. In the video, Ayeza Khan can be seen performing on a piece of popular Bollywood song of 1990, her face is seen in the video. After performing an Indian song, some people commented on her post.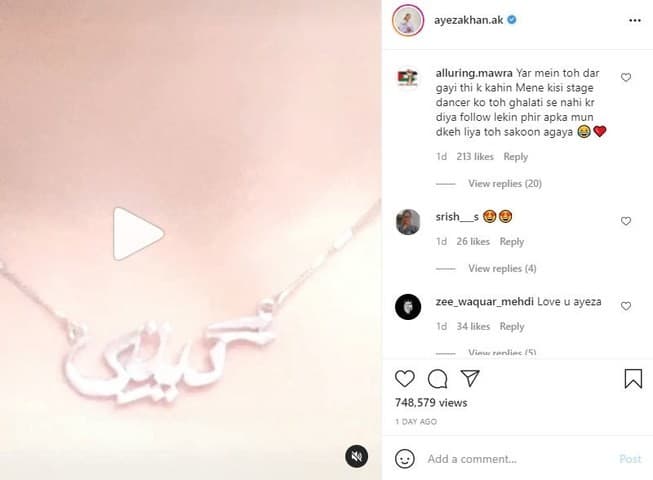 At first, after watching the video, they thought that they might have followed a stage dancer by mistake, but thankfully, the video showed Ayeza Khan's face. Some people commented on her video that there is no need to follow Ayeza Khan on TikTok, I don't know what she is doing. Some fans also praised him and at the same time ordered him to make videos on 'Chupke Chupke 2'.
The name of the TikTok account shared by Ayeza Khan on Instagram, if reviewed, was the first video uploaded on it in August last year, which included dialogues from the actress' popular drama 'Mere Paas Tum Ho'.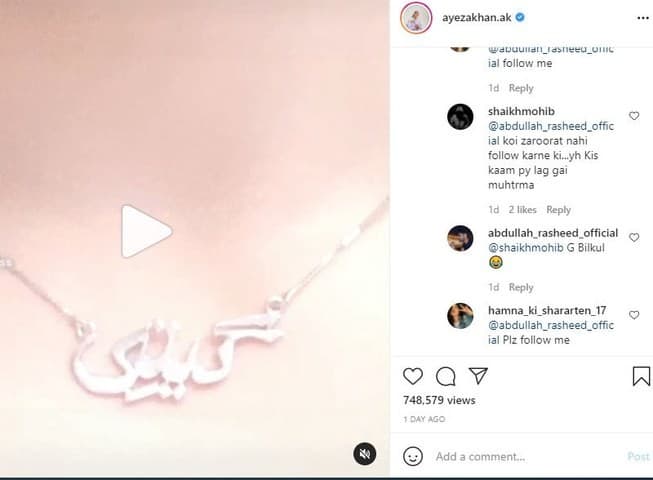 Similarly, in total, the actress had only four videos on her account till May 26, 2021, and she uploaded the latest video on May 26, in which she was seen performing on a piece of Indian song. Getty Princess has more than 100,000 followers on her account and her videos are being highly appreciated.