Adnan, I'll be back soon, Adnan Siddiqui write a long note for Irfan Khan on social media
The news of the demise of Indian actor Irfan Khan shocked not only his fans but also the Bollywood industry as well as Hollywood and Pakistani entertainment industry personalities.
Actor Irfan Khan died in a Mumbai hospital just a day ago.
According to Indian media reports, the actor had a colon infection for which he was admitted to the hospital.
After his death, his fans all over the world expressed their grief on social media while also paying tributes to Irfan Khan.
Famous Pakistani actor Adnan Siddiqui also released a long note for Irfan Khan on social media after his death and also told the fans about his meeting with Irfan.
Adnan Siddiqui wrote in his note that 'a great man left very quickly, I had the honor of meeting Irfan Khan for the first time on the set of the film' A Mighty Heart ', during a scene when we read our lines I saw him doing a scene, again and again, I was upset to see this, I asked him, Irfan Sahib are you doing this? To this, he replied, "We are both playing the role of CID agents, which means we have to show our ID everywhere. I am practicing this scene, so that during the actual scene when I show the ID card." So don't get me wrong, and that was the first time I realized what a great actor Irfan Khan is.
He further wrote, "We became good friends on the set of this film and used to hang out together after the shoot. I remember that for another scene they wanted to learn an Urdu word which is usually Pakistan. I used to, and they asked me about it, he was a great actor, but he didn't hesitate to ask for anything to improve his art. "
According to Adnan Siddiqui, "One evening he told me that he and his friend were offered the role of extra actors in the James Bond series Octopus. The film was shot in India, but he cycled to the seats. So he was late and the shoot was over, he told me that from that time on he wanted to work in Hollywood movie, our career in Hollywood started together, but Irfan Khan got his place by persuading his iron. '
He further wrote, "During the IPPA in London in 2018, I came to know that Irfan Khan was also present in London. He was not meeting anyone during that time, but he agreed to meet me." We talked about movies and other topics, he looked very positive, his last words were 'I'll be back in Adnan soon', who knew I would write this note for him in the water ' ۔
It may be recalled that Adnan Siddiqui and Irfan Khan had worked together in the 2007 Hollywood film 'A Mighty Heart'.
The performance of both in this film was highly appreciated.
Apart from Adnan Siddiqui, famous Pakistani actor Saba Qamar also expressed his grief over the demise of Irfan Khan on Instagram.
Saba Qamar wrote in her post that 'I am very saddened to hear the news of Irfan Khan's death, it seems as if we have just returned from the set of Hindi Medium, Irfan Khan you have given me the status of an actor. Taught a lot from, this is a great loss to the world of cinema, a great actor passed away very soon.
In her post, Saba Qamar called Irfan Khan 'Raj' and herself 'Mita'.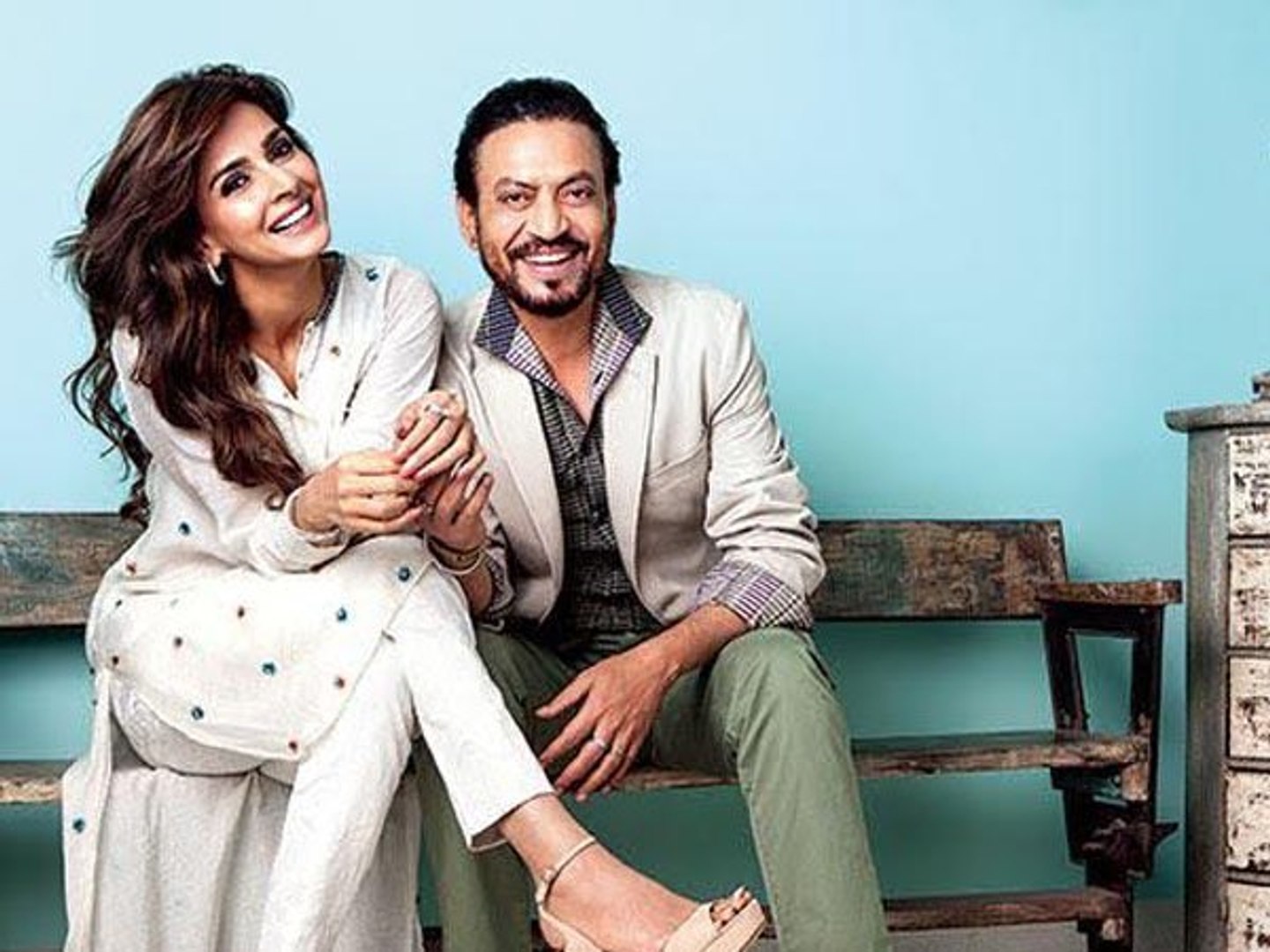 Irfan Khan and Saba Qamar had worked together in the 2017 comedy-drama film 'Hindi Medium'.
The film did well at the Indian box office while Irfan Khan and Saba Qamar were highly praised.
In the film, Irfan Khan played the role of a man named Raj while Saba Qamar became his wife named Mita.
Related Posts