Kashmir is the most beautiful northernmost geographical region of Pakistan. Kashmir Valleys denoted the term KASHMIR because of the Kashmir valleys until the 19th century. Still, it's the most wanted place and consumed a more extensive area including Indian territories, I.e., Jammu and Kashmir and Pakistan territories, I.e., Azad Kashmir. Historically, Kashmir was an independent kingdom.
It was a sovereign state in every sense. Kashmir is the paradise on Earth. The nature of Kashmir increases the peace of mind, and you get positive energy. You will feel like you are fresh and newborn.
The Valleys of Kashmir
Are you interested in knowing about the valleys of Kashmir? Then, this content is for you. There are many gorgeous spots filled with beauty in Kashmir, but the best among them are the valleys of Kashmir. Let's talk about some beautiful, breathtaking, and eye-catching valleys of Kashmir.
Poonch Valley
This valley, the Poonch valley, is a famous valley among tourists. It consists of beautiful green meadows, alpine mountains, various flora and fauna, and natural lakes. This valley is known as the home to seven lakes and waterfalls.
Betaab Valley
You must be thinking, what is betaab? Betaab means impatient. The betaab to meet his Laila died in that valley, which is why it is known as betaab valley.
I am just kidding. It's nothing like that. This valley got its name from the debut movie of Sunny Deol and Amrita Singh, namely betaab. This valley is beautiful, surrounded by snow mountains and thick vegetation. This valley is the most serene valley of Kashmir.
Sindh Valley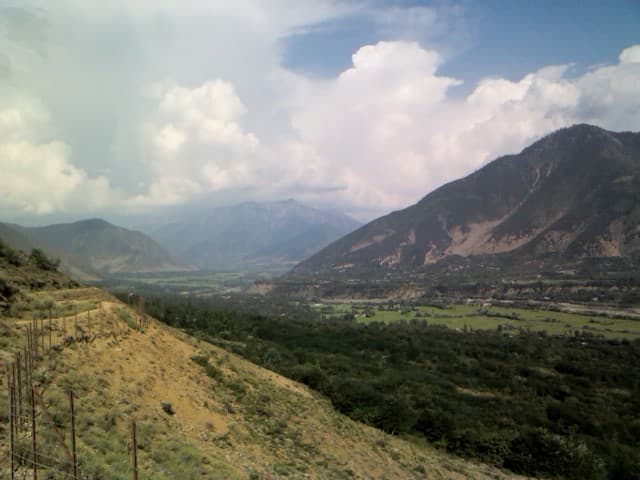 This valley of Kashmir offers excellent historical values. This valley is most wanted and popular as this valley is the fundamental source of hydroelectric power and is the significant and necessary source of water irrigation.
Lolab Valley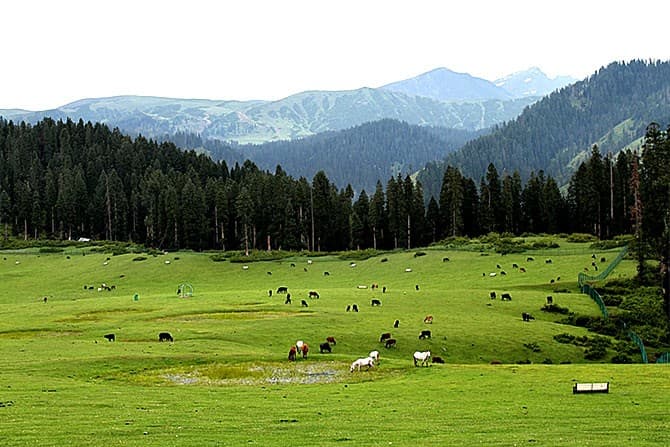 Lolab valley is beautifully decorated with natural beauty. Wooden houses surround this valley. It offers a field of rice. The offers of this valley benefit the people of Kashmir. Lolab Valley is the ideal valley.
Strawberry Valley
Also known as Gulmarg Valley. One of the most popular and much-hyped valleys in Kashmir. This valley offers eye-catching valleys and views. The two major skiing events are hosted by Gulmarg Valley each year, during Christmas and Easter. The red color is the reason why it is named strawberry valley.
Read also: Famous Places To Visit In Balochistan
The Right Time to Visit Kashmir
The months of March to May is the ideal time to visit Kashmir. In these summer months, the weather is a quiet, cold plus, and it will be easier for tourists to explore the various places and determine the beauty of Kashmir.
To enjoy snowfall, you can also visit in winter, I.e., the months from December to February. That is the period when the temperature goes in minus. Also, some tourists visit Kashmir during the months' March to August. They enjoy the moderate weather of Kashmir and enjoy all the beauties and peace it offers. The tourists have also witnessed that Kashmir is the 'Heaven on Earth.'
Apart from many beautiful valleys, Kashmir is surrounded by many mesmerizing lakes. The lakes that one must visit in the lifetime.
The Lakes of Kashmir
The lakes of Kashmir are famous and popular worldwide. Below is the list of the most beautiful lakes of Kashmir.
Dal Lake
Dal Lake is the most famous lake in Kashmir. This lake is primarily distributed in three parts. This lake doesn't look like an ordinary lake as it is covered with houseboats, waterways, and floating islands. It is located in Srinagar, Kashmir. Also, it is known as the attraction of Srinagar.
Wular Lake
The Wular Lake is near Srinagar. It is one of the massive freshwater lakes in Asia. People depend on this lake because of its fish and aquatic vegetation. This beautiful lake protects Kashmir from floods. One of the most photogenic lakes of Kashmir. People should visit this lake.
Gadsar Lake
The highest lake of Kashmir is Gadsar Lake. The attraction of this lake can be seen only by the alpine trek. As the beauty of the Gadsar Lake is hidden. This place is a true blessing for those who are real nature lovers. Various alpine flowers surround this beautiful and mesmerizing lake.
Surinsar Lake
Surinsar Lake is the perfect place for lovers of nature, peace, calmness, and beauty. You can enjoy the real beauty of this lake during summertime. It is covered with lotus flowers in summer, which multiplies the beauty of this lake in summer.
Read also: Famous Forests Of Pakistan
Top 10 – Most Beautiful Places of Kashmir
There are many beautiful and famous places in Kashmir to visit. This article is about those famous places in Kashmir. As Kashmir is the ideal place for the tourists and all the tourists have witnessed, it is paradise on Earth's surface. So, people planning a tour should visit these famous places, have some peaceful nights and days, and get some positive energy. The famous places of Kashmir are enlisted below:
Jama Masjid
Jama Masjid is the most famous, visited, and beautiful Mosque. It is located in the capital city of Kashmir, Srinagar. Sultan Sikandar built this Mosque, and later, this holy Mosque was handed over to his son Zain ul-Abidin. The Mosque is made up of wooden pillars; it consists of 370 wooden pillars approximately. Thousands of people can be found in this Mosque every Friday, as it is holiest to worship on such a holiest day.
Nagin Lake
Nagin lake is one of the incredible places to visit in Kashmir. Nagin Lake is located in the east of Srinagar, the capital city of Kashmir. This lake consists of deep blue water. Nagin Lakes offers mesmerizing, romantic, and unbelievable Houseboating, water skiing, and swimming.
This lake also offers a peaceful setting where the people or tourists from different areas can enjoy and stay peacefully.
Kupwara
Kupwara or "the crown of Kashmir." Kupwara is one of the best places because of the beautiful green meadows, the clear streams, and the snowy mountains. Words could not explain the photogenic landscape in words. The beauty is just beyond my words. Kupwara multiplies in the beauty of Kashmir.
Hari Parbat
Hari Parbat, the magisterial mountain of Srinagar, has an interesting tourist attraction. It is also known as Koh e Maran, locally. The mountain consists of many Muslims, Hindus' shrines.
It has a Gurdwara too.
Water bodies and mountains surround the Hari Parbat. People can visit Hari Parbat and can set up picnic plans. Atta Mohammad Khan constructed this fort, who was the governor of Afghan at that time. Initially, the building was constructed in the 1500s by Akbar, the Mughal Emperor.
Shalimar Bagh
The Shalimar Bagh is a Mughal garden. Jahangir, the Mughal Emperor, built this garden. Jahangir built this garden for his Noor Jahan in the early 17th century.
It is located at the bank of Dal Lake, as Jahangir built it for his wife. So, this symbolizes the pure form of love. The Shalimar Bagh is the symbol of love.
Pari Mahal 
The mesmerizing historical place in Kashmir is Pari Mahal, located near Srinagar. It is also called the home of fairies or the home of angels. The Pari Mahal is surrounded by a beautiful green garden, which is the treatment to swell, sad eyes. Nature lovers will love this. Nature lovers will find this place as beautiful as the flowers. They will be fascinated and attracted.
Tulip Garden
The tulip garden is the memorial of Indira Gandhi. It is located in Srinagar. The tulip garden is enormous in Asia consumes a space of; approximately 30 hectares. It is tracked down on the foothills of Zabarwan Range near Dal Lake. It was opened in 2007 to boost up tourism in Kashmir.
The garden beholds the sight of the human eye by its beauty. People can spend hours and hours just exploring and admiring the flowers. The garden consists of various ranges of flora. You can explore the different types of flowers and also you can have peace in that environment as that place is peaceful and is made for peace lovers.
Read also: Famous Places To Visit In Gilgit-Baltistan
Yusmarg
Yusmarg is the hill station, which is known as the 'Meadow of Jesus'. The Ahmadiyya Muslim Community believes that Jesus came to Kashmir and stayed in the Yusmarg; that is why it is called the meadow of Jesus. It is a snow-covered alpine valley.
This hill station facilitates Kashmir with beautiful landscapes, pine nurseries, lentic water bodies, and beautiful lotic. The government is working on the roads, routes, and connectivity of Gulmarg. Yusmarg will become a tourist hub soon. Also, it is connected by a remarkable motorable road.
Culture of Kashmir
Buddhism, Hinduism, and Muslims influence the culture of Kashmir. It is a combination of these three cultures. There are some basic elements of a culture. These fundamentals are enlisted below:
Language – To avoid communication barriers, language is a basic mode of communication. Every city or every culture has its language, just like all of them. Kashmir has its language, I.e., Urdu, Gojri, and Kashmiri, plus in some parts of Kashmir, languages like Hindi, Pahari, dograi, and ladakhai are also spoken.
Religion – As Kashmir is divided into two parts, I.e., Azad Kashmir and Jammu and Kashmir. The people of Azad Kashmir live according to the teachings of Islam. They believe Allah is One. They offer prayer five times a day. The other side of the mirror is somehow different. Jammu and Kashmir are mostly Hindus and Sikhs, so they live according to their religious teachings, respectively.
Values and Norms – As cultivation and agriculture is their major source of earning, the Kashmiris work day and night independently in their farms. They spend their lives in a very tough climate, but they still struggle a lot to earn. That was real courage. Furthermore, they are education-prone people. The Kashmiri children go to schools and attend their respective classes early in the morning.
If we talk about their work, they work really hard, and their handmade work is much-hyped and famous. The finishing, the neatness, and the ideas they work on are just incredible.
Traditions – The staple food of the Kashmiris is rice. They used to serve 'lobia daal chaawal' at ceremonies, either it is a wedding ceremony or a death ceremony. Also, pink tea or black tea is their mandatory item after food. The most shocking thing is that they use salt in their teas.
Their pink tea is famous as 'Kashmiri Chai' in Sindh. The people of Sindh like their tea in winters especially. Some teas, I.e., salted tea, noon chai, and sheer chai, are their traditional teas. They are made in Kashmiri, which is known as a samovar.
Dresses of Kashmiris – Pheran is the typical dress of the male of Kashmir, which is a long, loose gown, touches the knees or below the knees. Also, they wear skullcaps, trousers, or churidar pajamas. Same Pheran is the traditional dress for the women of Kashmir. The female Pheran usually has Zari, embroidery on the pockets, hemline, and collar.
Have You Ever Heard About the Kashmir Issue?
The never-solved issue of Kashmir is a debatable topic. Whosoever talk about this becomes the victim of ignorance and, somehow, violence. Basically, the Kashmir issue is the dispute of territories between India and Pakistan. As I've mentioned above, some territories are under India, and some are under Pakistan. Kashmir is the main issue because of its geographical importance.
The dispute between Pakistan and India to rule over Pakistan has resulted in decades of violence, wars, and no peace. Still, the beautiful Kashmir is in trouble, and none can sort this dispute at all. Hoping to see Kashmir as a peaceful and beautiful state.
You may also like to read: