The Lok Mela in the Federal Capital
Islamabad: The colors of Punjabi Sufism are on the rise at the Lok Mela in the federal capital. Be it traditional costumes, food or dance, Punjab Pavilion is the focus of everyone's attention.
Earthenware and their aromas, weed cloth, colorful truck art, cornbread, and mustard greens, every gift from Punjab is coming together.
If folk heritage draws the fragrance of euphoric food to the citizens at the Lok Mela in Islamabad, then dancing on regional music is also noticeable.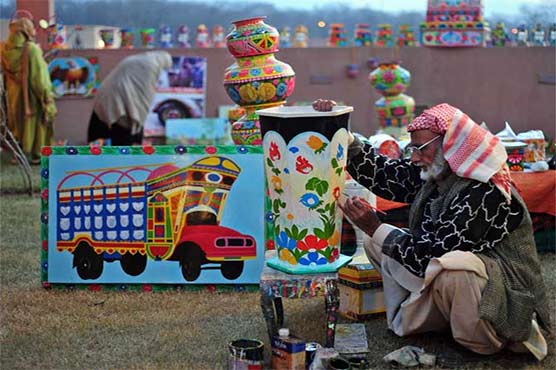 The art and craft of Punjab's stealthy art and craft is being presented at the fair with full skill and sophistication. The views of the visitors are greeted with enthusiasm so the visitors are happy to be encouraged.
In a colorful Punjabi Pavilion, the city is openly engaged in shopping, so Punjabi artists are happy that the folk festival has given a new life to the dying arts.
Related Posts