Hina Pervaiz Butt Biography :
FULL NAME                             Hina Pervaiz Butt
PROFESSION:                          Pakistani politician
NATIONALITY:                         Pakistani 
AGE:                                         38 years old (in 2020)
DATE OF BIRTH:                       19 January 1982
BIRTHPLACE:                            Lahore, Punjab, Pakistan  
RELIGION:                                Islam
ZODIAC SIGN                          Capricorn
NET WORTH                            USD $1-5 Million Approx (2019)
Hina Pervaiz Butt age and Biography
Hina was born on 19 January 1982. She was born in  Lahore. She is the daughter of the famous  Industrial Pervaiz Akhtar. She received her initial education from the Convent of  Jesus and Mary. In 2004 she did her bachelor in Science and completed her degree in Business Administration in the year 2010. She completed another master of arts in International relations. She has been honored with the certification of Transformation Leadership from Oxford University.  She also represents Pakistan in Asia  Pacific Summit in 2019.
Hina Pervaiz Butt Education:
She completed her early education from the school of Convent of Jesus and Mary. Then she did BS (Hons) in 2004.  After that, she did her M.A degree in 2010 in Business Administration from the University of Management Sciences, Lahore. In 2016 She earned the degree of Master of Arts in International Relations from Middlesex University in Dubai.  Hina was a brilliant student. She got many achievements. She was selected as  Global Leadership and Public Policy for the 21st century at the Harvard  Kennedy School Education. She also participates at the YGL Annual meeting of New Champions, and that was so exemplary.
Hina Pervaiz Family:
Hina Pervaiz is the daughter of Pervaiz Akhtar Butt and Yasmeen Pervaiz, who is the famous Industrialist. She has two sisters. She married Samar Hayat, who is the brother of style creator Hajra Hayat but she gets divorced soon. She has one son Muhammad Sheikh by her first marriage and now did not get married again.
Hina Pervaiz Butt Political Career:
She was entered in 2013 in politics. She was selected as a candidate of the Pakistan Muslim League (N) on the reserved seat of women in Pakistani General Election in the year of 2013. She was re-elected to the provincial Assembly of Punjab in 2018 as the candidate of PML-N. She has an impressive Political Career.
The period of 2018 elections comes with landmark bills and resolutions presented by Ms. Hina Butt. For example. The Punjab Prohibition of Hate Speech The Punjab Criminal Law (Protection of Minorities) Bill 2017,  Punjab Home Based Workers Bill 2016, Reforms in the Admission Policy for Students Belonging to the Minority Communities, The Punjab Domestic Workers Employment.
She is very passionate, and her commitments have driven activism for the rights of humans and especially support civil society.  Hina Butt provides the services as the General Secretary of first Women Parliamentary Caucus in Punjab in 2015 and 2016. Now she is serving as the female's health representative in Women Caucus.
Hina Pervaiz Butt Other Works:
She is also a great Fashion designer.  Her unique, vibrant, and youthful designs make her a superb designer in the industry. All the women recognized her as their first choice in fashion sense and design collection. She is very dedicated and hardworking in her work; that why she is getting success more and more. She has grown her business very vastly. Now her name is in the top labeled of Pakistan designers. She is the most inspirational woman for every woman because she is making her career in a great responsible manner.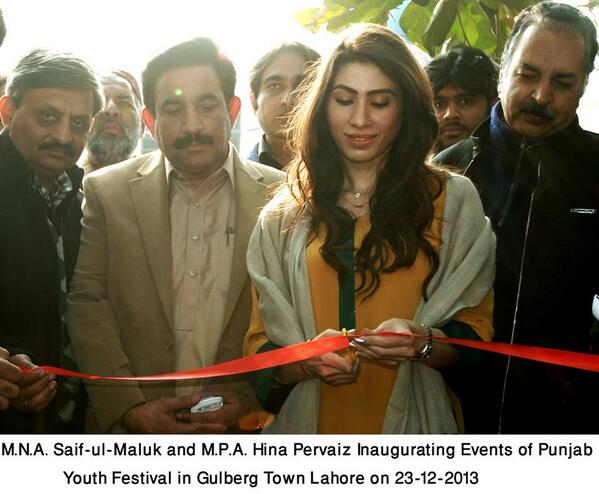 She also operates an NGO which provides the training to the women to make them all economically independent. She has visited United King, UAE, USA, and India.
Hina Pervaiz Butt Net Worth:
Hina Pervaiz Net Worth in 2018 was $100,000-$1Million. Her estimated Net Worth in the year 2019 is $1million-$5million, and her annual salary is under review.
Hina Pervaiz Butt Bio:
Nick Name:                             Hina
Gender:                                   Female
Spouse:                                   Married
Birth Place:                              Lahore
Home town:                            Lahore
Profession:                              Politician
Party:                                       Pakistan Muslim League (N)
Hina Pervaiz Butt Body States:
Height:                        5 feet 3inches
Weight:                       55kg
Eye Color:                    Dark Brown
Hair Color:                  Black
Hina Pervaiz Butt Family:
Father:                         Pervaiz Akhtar Butt                            
Mother:                       Yasmeen Pervaiz
Husband:                     Samar Hayat                   
Children:                     Muhammad Sheikh
Siblings:                       Amna Butt (younger sister)
Hina Pervaiz Butt Education:
School:                                    Convent of Jesus and Mary                            
College:                                   Unknown
University:                               University of Management Sciences, Lahore
Qualification:                           Master degree in  Business Administration, Masters of Arts
Hina Pervaiz Butt Social Accounts: