Farhan Saeed Biography, Age, Education, Wife, Family, Children, wedding pics, Dramas, Songs And Movies List
Farhan Saeed Bio Data
Name: Farhan Saeed
Famous As: Singer
BirthDate: 14 September 1984
Nationality: Pakistan
Residence: Lahore, Punjab, Pakistan
Religion: Islam
Profession: Singer, songwriter, actor and Director
Father: Rahat Saeed Butt (Doctor & Musician)
Mother: Ghazala Rahat
Marital Status: Married
Wife/Girlfriend: Urwa Hocane, Actress & Model (m. 2016)
Farhan Saeed Education:
Crescent High School
Farhan Saeed Biography:
The subcontinent with its immensity of heritage, art and culture is what renders it matchless from any other nations of the world. Asia, having a population of more than 4 billion is also home to some of the greatest artists, who in their art have made rounds for years and even decades. Post-independence when Pakistan emerged on the map of the world, it brought about some of the majestic voices for the world to cherish. India and Pakistan are often juxtaposed in this context of being world leaders in producing phenomenal figures in the area of music.
However, it is a resounding fact that Pakistan has always been a home to some brilliant artistes making a name for themselves in various lines as of drama, film or music industry. Be it Nusrat Fateh Ali Khan, a man known to have the impacting voice and other lofty figures as of Noor Jahan or the gorgeous Nazia Hassan, regarded as Pakistani pop star, history keeps throwing the reminder of a pretty fact that Pakistan is a country of diverse culture in music, art, literature and other such diasporas.
Though, one notable figure of today comes as Farhan Saeed, who needs not be introduced. Born in the majestic city of Lahore, Pakistan, he had this innate ability to engage in the art of music. A well-known artist, actually quite astonishing a figure in terms of adapting to other acts of dancing, song-writing and last but not the least, acting in drama serials. It takes a man to do perform multiple acts, and from what we believe and what we have seen over the years, Farhan Saeed is surely in a league of his own for many reasons, one that mainly contributes in his melodious and soothing vocals.
His ability, by the dint of which he assumes himself to be one of the luminary celebrities in the country, makes him even more inspirational to the young generation. Rendered commonly as a dark horse, he has rightly stamped his footprints on Pakistani drama and film industry by sheer commitment and determination, which can be safely ascribed to the inborn talent that he performs effortlessly and with elegance.
As regards his social life, he enjoys an ebullient lifestyle often seemed as purse-proud. Impressed by his acting, he got hitched with another rising actress Urwa Hocane, who is also known to have her way in some amazing performances. And as we speak of how good an artist he has been, Farhan Saeed put more cherry on top owing to his appearances in some remarkable drama serials which earned him plenty of fame. What is significant is one of his somewhat incomparable lead songs, 'Halka Halka Suroor, that put him on a pedestal in Pakistan's music industry for quite some time.
Farhan Saeed has evidently been a super performer whether in making a drama serial on top or manifesting his humorous and witty skills in film acting, one of which is the recently aired drama serial 'Suno Chanda' and 'Udari', easily seen to be amongst the most prominent in acting and content. Humorous and romantic as it may seem in his roles, Farhan Saeed puts out a great deal of effort as both the producer and lead actor alongside charming Iqra Aziz as her partner. He rose to prominence courtesy his brilliant acting in various dramas, but once and often, what makes him a leader, entrepreneur and a famed dramatist is basically his genius as a singer.
For several times, he has been bestowed with national accolades such as the best actor and at times, the award for best song. Besides having a sensational career in acting and singing, he attracts much more attention and catches the eye of the public in terms of musical concerts and tours showing his true potential in what he is adept in so well. Different colleges and universities arrange musical concerts and he is often the one to be found or given the lead to grace the occasion. On top of everything, he is a well-educated, affluent in business and owns a restaurant in Lahore.
There can be no doubt about the talent that Farhan Saeed really possesses, his naturally tactical skills in performing a role or producing a song of his life that would make millions go mad, is a picture as good as gold for any artiste.
Farhan Saeed Songs
List of Bollywood Songs
Meethi Yaadein
Kyun Gaye
Naam e Wafa
Bhool Na Jana
Thori Der
List of Albums
Aadat
Boondh
List of Lollywood Songs
Khuwahishon
Pi Jaon
Halka Halka Suroor
Roiyaan
Sathiya
Saajna
Ji Jaun
Dil Hua Parch
Rab Rakha
Coke Studio 10
Maula
Mussafir - Parwaz Hai Junoon
Farhan Saeed OST List
Udaari
Teri Chah Mein
SunomChanda
Aangan
Farhan Saeed Dramas List
De Ijazat Jo Tu
Mere Ajnabi
Udaari
Sila
Teri Chah Mein
Pyar Ki Love Story - Telefilm
SunomChanda
Is Dil Ki Aisi Ki Taisi - Telefilm
Suno Chanda 2
List of Movies
Tich Button
Social Media:
Farhan Saeed Wedding Pictures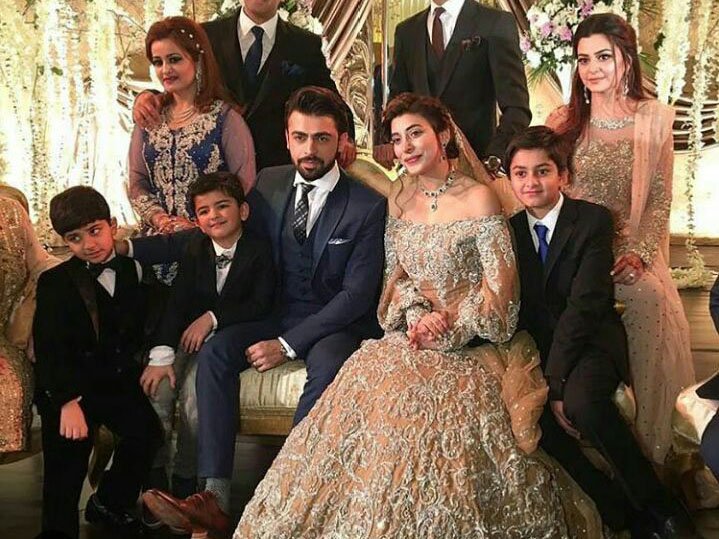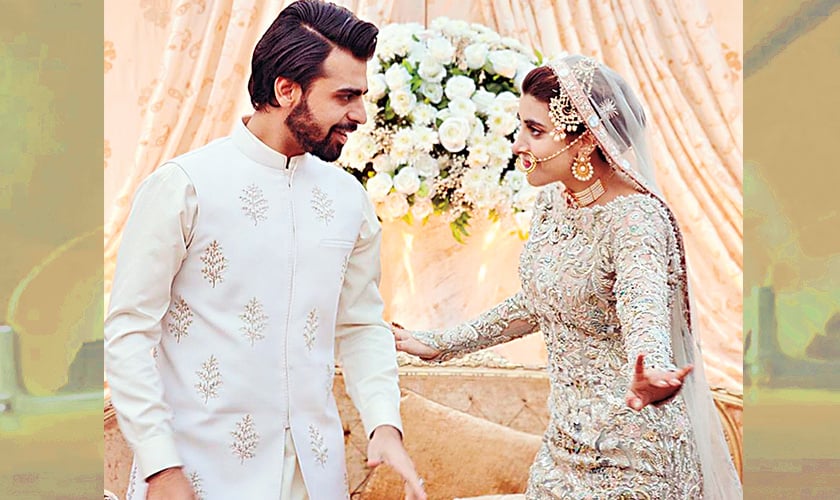 Related Posts