Burak Özçivit born on December 24, 1984, in Istanbul, is a Turkish actor and former model. Burak Özçivit holds a bachelor's degree and graduated from the Faculty of Fine Arts of the University of Marmara. Famous for the main role of Osman in the Turkish series Kurulus: Osman.
Bio/Wiki

Real Name

Burak Özçivit

Birthdate

24-Dec-84

Age

35 Years

Residence

Istanbul, Turkey

Nationality

Turkish

Occupation

Actor, Model

Years Active

2003-2007 (Modeling)

2006-Present (Acting)

Notable Work

Çalıkuşu, Kara Sevda, Kuruluş: Osman

Spouse(s)

Fahriye Evcen ​(m. 2017)

Children

1

Net Worth

Updating soon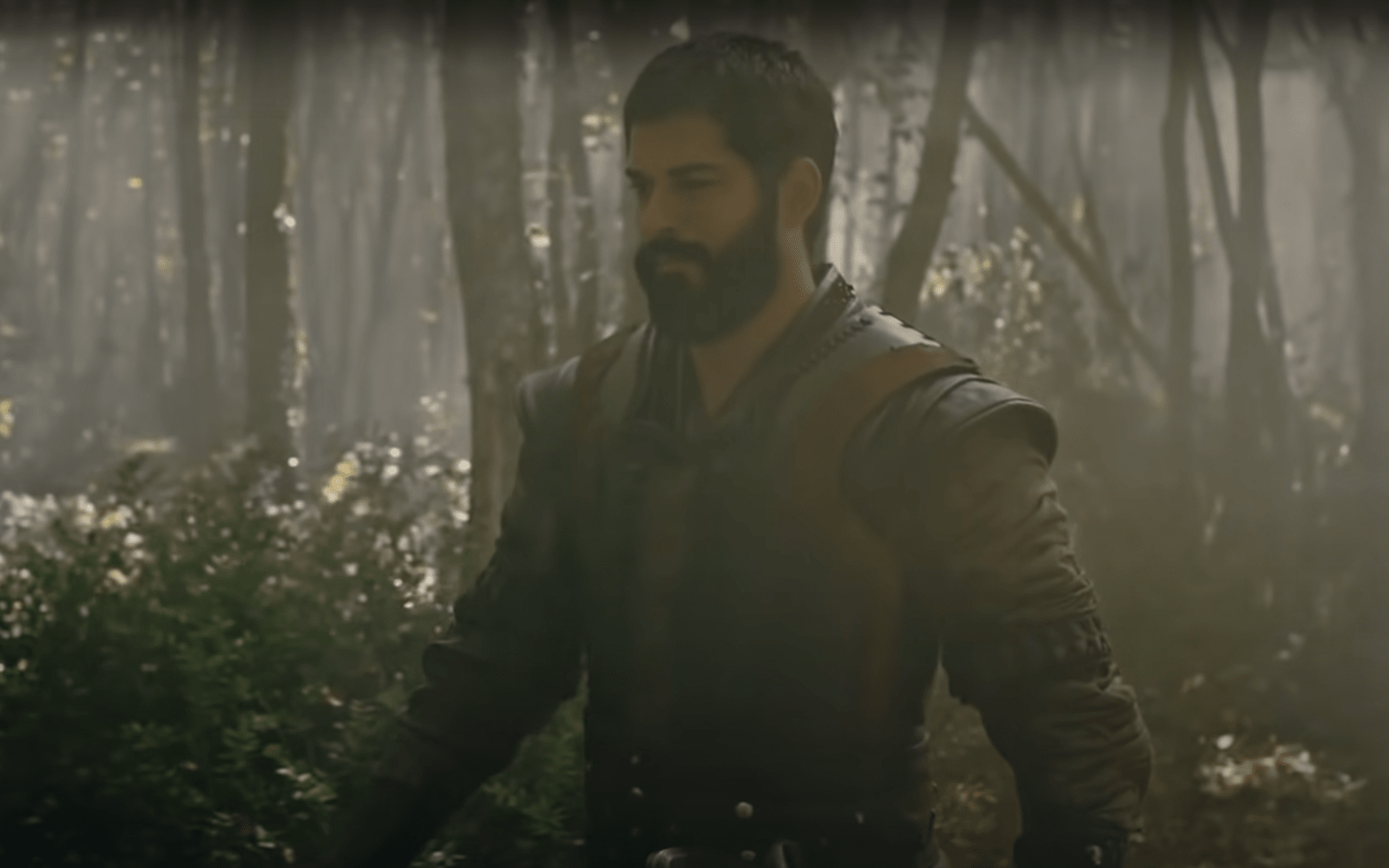 Life and career
In 2003, he received the "Best Model of Turkey" award and began a modeling career in one of Istanbul's most popular agencies. In 2005, Burak Özçivit tried his luck again in the "Best Model of Turkey" competition. He then participated the same year in the "Best Model of The World" where he occupied second place. He then worked for a variety of popular brands in Europe and appeared on the covers of several magazines: Magazine Gloria (Serbia), Marie Claire (Turkey), Dyou Magazine (Turkey), la telenovela (Bulgaria), Hafta Sonu (Turkey).
After his modeling career, he began a career in film and on television playing in 2006 his first role in the television series Eksi 18, then in 2007 in the dramatic thriller Musallat then in Kuçuk Sirlar in 2009. In 2011, he played the role of Malkoçoğlu Bali Bey from the Muhteşem Yüzyıl series. Burak also stars as Kamran in the Çalıkuşu series, alongside young actress Fahriye Evcen.
In 2015, Burak Özçivit wrote a film called Ask Sana Benzer where he played the main role of Ali alongside Fahriye Evcen who would later become his partner in real life.
From October 2015, Burak stars in the series Kara Sevda alongside Neslihan Atagül and has the role of the main character (Kemal Soydere). This series has met with great success, notably winning, in September 2016, the Special Jury Prize at the Seoul International Festival. In addition, the film Kardeşim Benim was released in theaters the same year, in which he played the role of an artist-musician.
Since November 2019, plays in the famous series Kuruluş: Osman playing the main role of Osman I, the founder of the Ottoman Empire.
Burak Ozcivit Wedding/Wife
On March 9, 2017, his engagement takes place with Fahriye Evcen in Germany, and on June 29, 2017their marriage takes place, after 4 years of living together in Istanbul.
Burak Ozcivit Movies
Cinema

Year

Title

Role

2007

Musallat

Suat

2015

Ask Sana Benzer

Balıkçı Ali

2016

Kardeşim Benim

Hakan

2017

Kardeşim Benim 2

Hakan

2018

Can Feda

Kaptan Alparslan
Burak Özçivit TV Series
Television

Year

Title

Role

2006

Eksi 18

Murat

2008

Zoraki Koca

Ömer Özpolat

2009

Baba Ocağı

Güven

2010-2011

İhanet

Emir

2010-2011

Küçük Sırlar

Çetin Ateşoğlu

2011

Muhteşem Yüzyıl

Malkoçoğlu Bali Bey

2013

Çalıkuşu

Kamran

2015-2017

Kara Sevda

Kemal Soydere

2019-

Osman I
Awards and Nominations
Year

Award Ceremony

Category

Project

Result

2012

GQ Men of The Year Awards

Player of the Year

Muhteşem Yüzyıl

✔Won

2013

Galatasaray University Best of 2012 Awards

Best TV Series Actor

✔Won

2014

12th YTU Stars of the Year Awards

Favorite Male TV Series Actor

Çalıkuşu

✔Won

13. Magazinci.com Internet Media (Best)

Best TV Series Actor

✔Won

4th Elle Style Awards

Elle Style Actor of the Year

✔Won

Haliç University Bests of 2014 Awards

The best actor

✔Won

2015

Footed Newspaper Awards

The best actor

Kara Sevda

✔Won

4th Bilkent Television Awards

Best Drama Actor

Kara Sevda

✔Won

2016

14th YTU Stars of the Year Awards

Favorite Movie Actor

Aşk Sana Benzer

✔Won

23rd ITU EMÖS Success Awards

Most Successful Movie Actor of the Year

Aşk Sana Benzer

✔Won

16. Magazinci.com Internet Media (The Best)

TV Performance of the Year

Kara Sevda

✔Won

2. Turkey Youth Awards

Best Movie Actor

Aşk Sana Benzer

❌Nominated

Ege University 5th Media Awards

Best TV Series Actor

Kara Sevda

❌Nominated

10. GSÜ EN Awards

Best TV Series / Motion Picture Actor

Aşk Sana Benzer

❌Nominated

43rd Pantene Golden Butterfly Awards

The best actor

Kara Sevda

❌Nominated

Best TV Couple (Nihan & Kemal)

Kara Sevda

❌Nominated

2017

44th Pantene Golden Butterfly Awards

The best actor

Kara Sevda

❌Nominated

Best TV Couple (Nihan & Kemal)

Kara Sevda

❌Nominated

The ONE Awards lens

Most Successful Man of the Year

 

✔Won

GQ Men of The Year Awards

Spoken Man of the Year

 

✔Won
Burak Özçivit Social Media Handles
Read also:
Christina Trevanion Age, Weight Loss, Net Worth, Auction, Husband
Lisa Laflamme Age, Height, CTV News, family, Hairs, Husband, Net Worth
Aima Baig Biography, Age, Education, Family, father, Brother, Sister, Boyfriend, songs and shows name
Sarah Khan Biography, Age, Education, Boyfriend, Husband, Family, Sister, Drama List and Movies list
Asad Siddiqui biography, Age, family, First Wife, mother, brother, sister, Zara Noor Abbas, Dramas, and movies
Maiza Hameed Biography, age. Education, Family, husband, Pic and relation with PMLN