Although celebrities are often associated with glamor, style, and luxury, the truth is that they do not always wear expensive things or dress in designer clothes, far from it. What's more, many are choosing to wear cheap and even used clothing.
And yes, they are responsible for the environment! Because... why buy something new if you can use something already used?
Find out here that celebrities are supporters of a reasonable economy and still manage to look fabulous:
1. Hailey Baldwin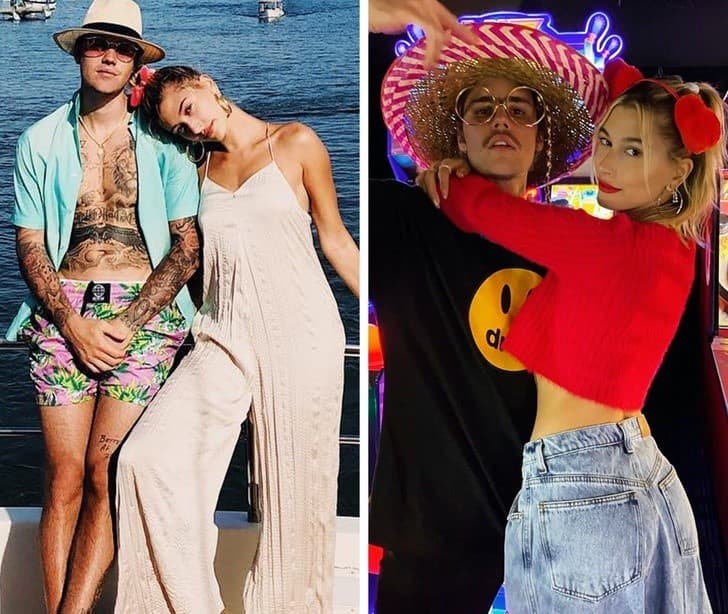 Hailey's pink overall is Zara and costs $ 50, while the cardigan on the right is Urban Outfitters and costs only $ 69.
2. Ashley Graham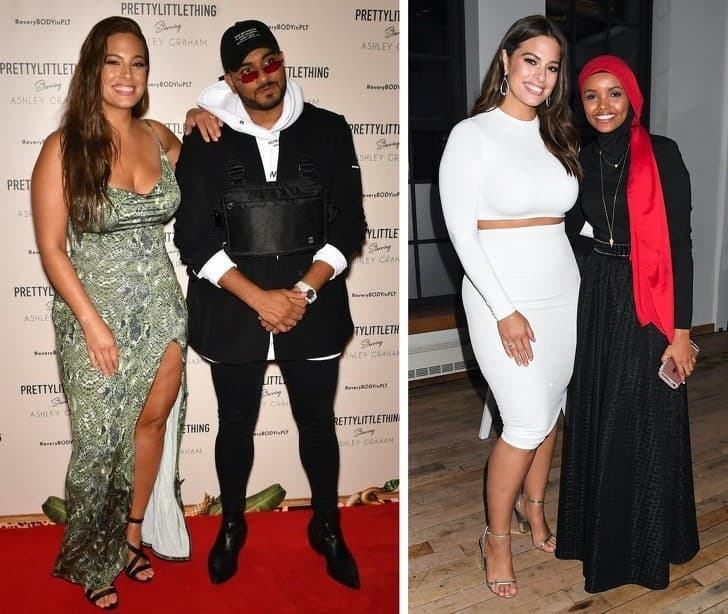 The model has also proven to look fabulous on little money. On the left, she wore a Pretty Little Thing dress for $ 29, and on the right, both her Meshki skirt and crop top from the same brand cost her $ 38 each.
3. Sienna Miller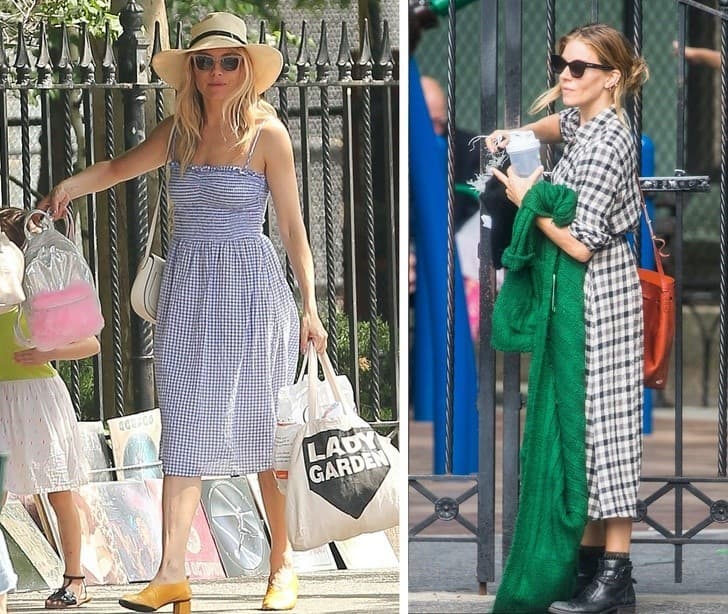 Sienna's blue dress is H&M and cost her $ 38, while the plaid Zara dress cost her $ 70.
4. Michelle Williams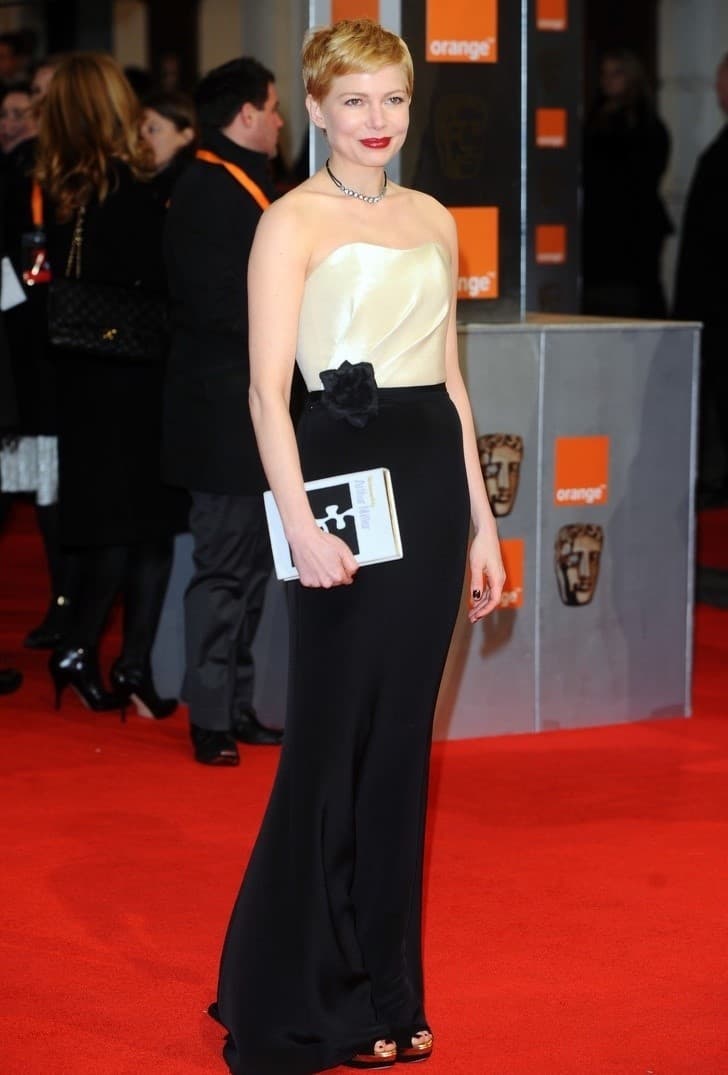 Michelle Williams has always proven to be straightforward. That's why it's no wonder that the outfit she wore to a red carpet was so cheap - the top cost her $ 20 and the skirt $ 30, both from H&M.
5. Taylor Swift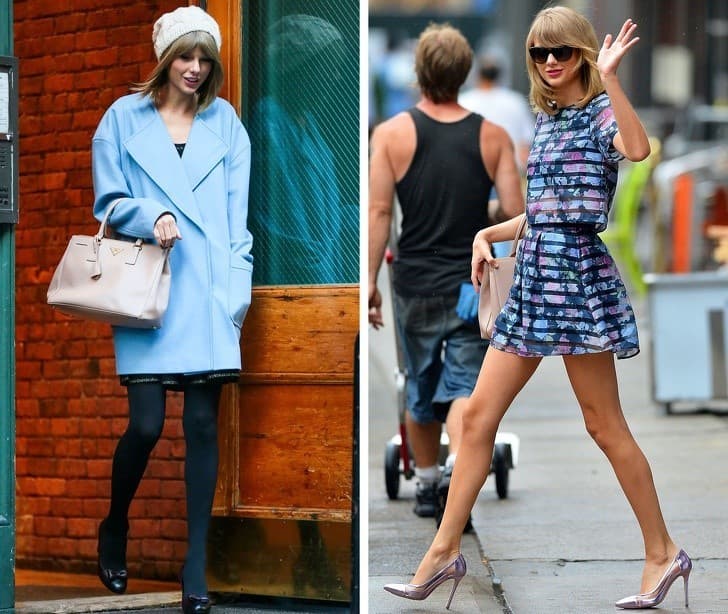 That beautiful light blue Taylor Swift coat cost her $ 61 and is branded Asos, while the outfit on the right from H&M cost her $ 42 total.
6. Emma Roberts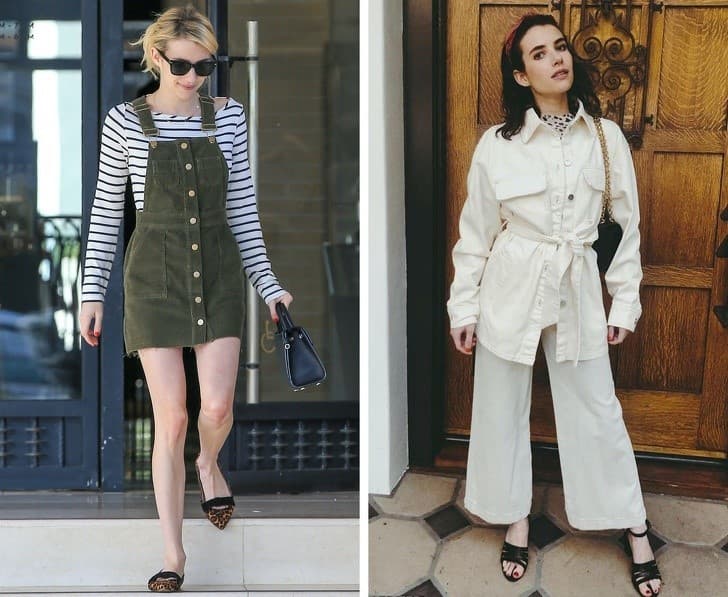 Emma Roberts has a very particular and striking style, which she achieves at a very low price. At least her green Asos dress went for $ 25, and the H&M outfit on the right was $ 110 total.
7. Selena Gomez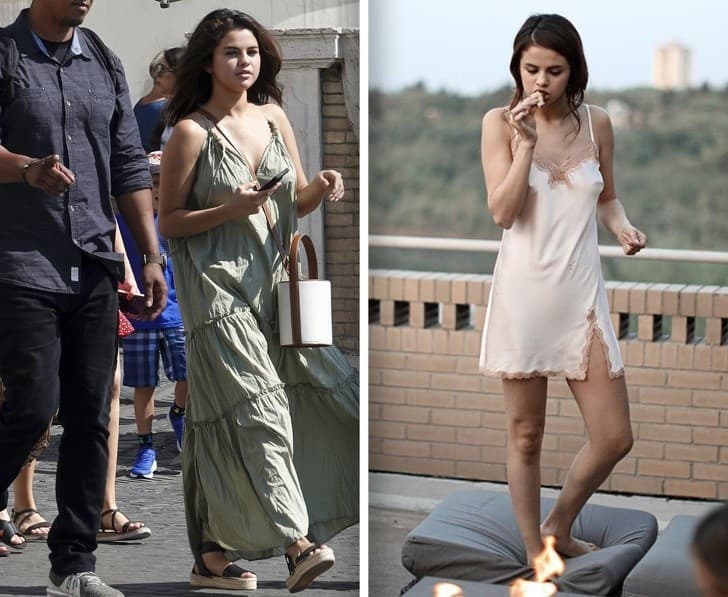 Look how amazing Selena looks! And she only got that green Zara dress for $ 49.90, while her Victoria's Secret nightshirt only cost her $ 42.
8. Jennifer Lopez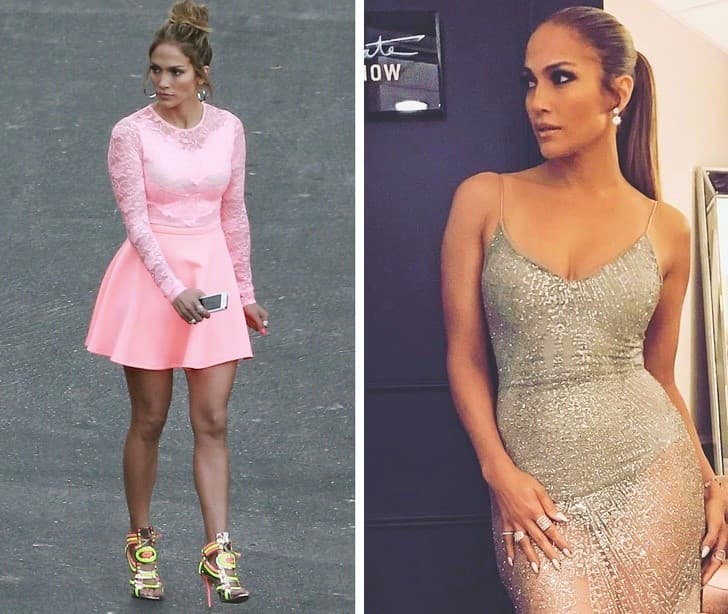 Anyone would think that J-Lo only wears exclusive and designer clothes. However, the diva has been seen wearing that pink Asos outfit for 57 dollars and also a Meshki dress that only cost her 111 dollars.
9. Kaia Gerber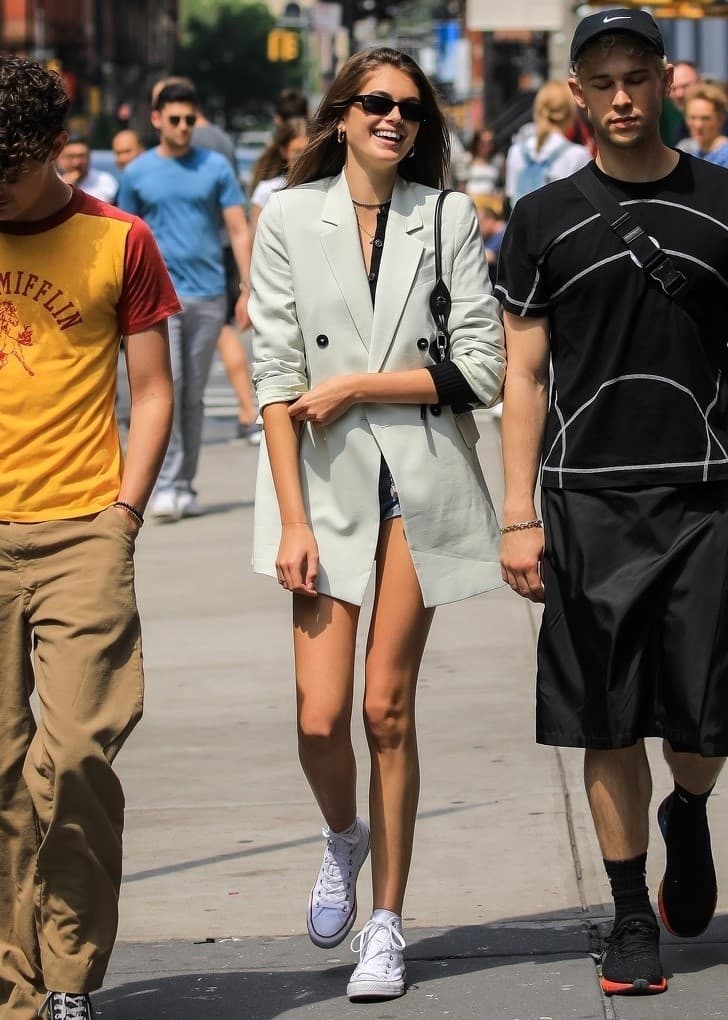 Kaia Gerber's jacket only cost her $ 130 at Mango.
10. Winona Ryder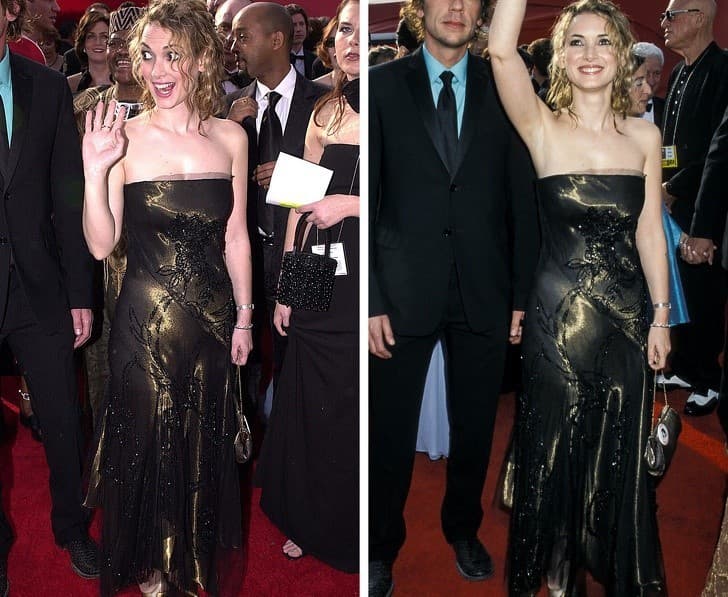 And Winona Ryder even wore a $ 10 dress to the Oscars red carpet.
11. Blake Lively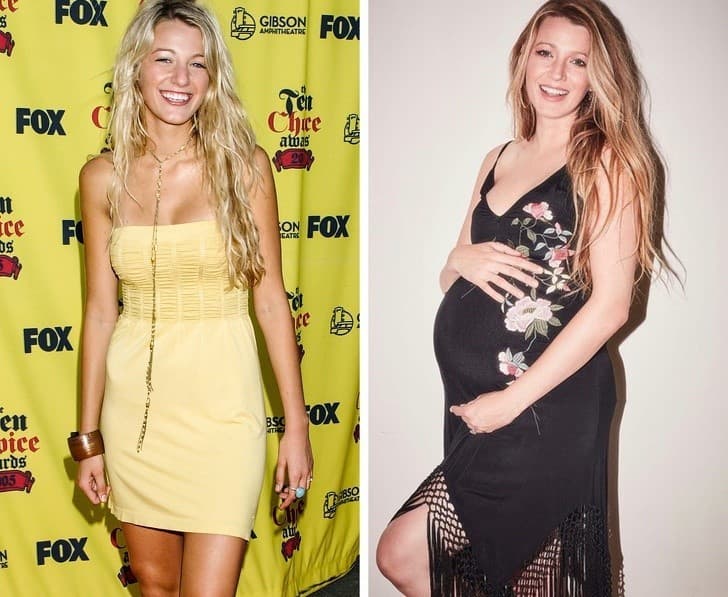 Blake Lively's yellow dress costs $ 13 at Forever 21, while Topshop's black one is only $ 30.
12. Jessica Alba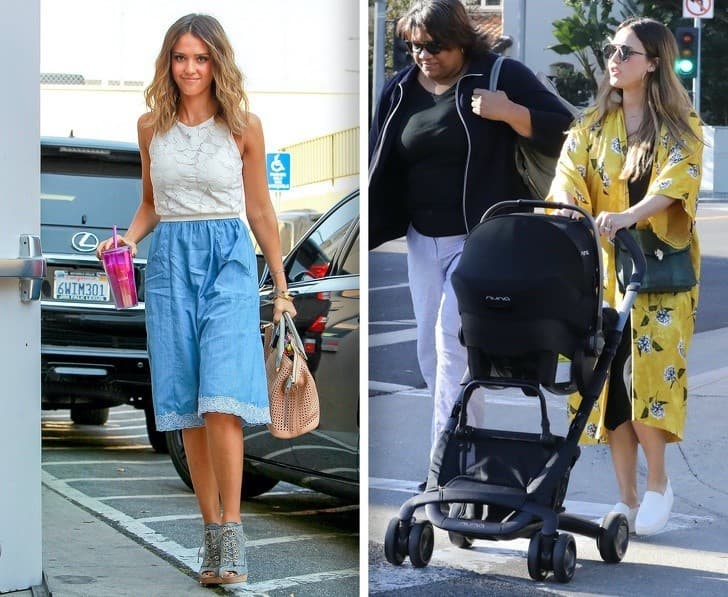 Jessica Alba also wears cheap clothes, or at least she showed it after walking around in her $ 76 Topshop skirt and her $ 130 kimono jacket from the same brand.
13. Alessandra Ambrosio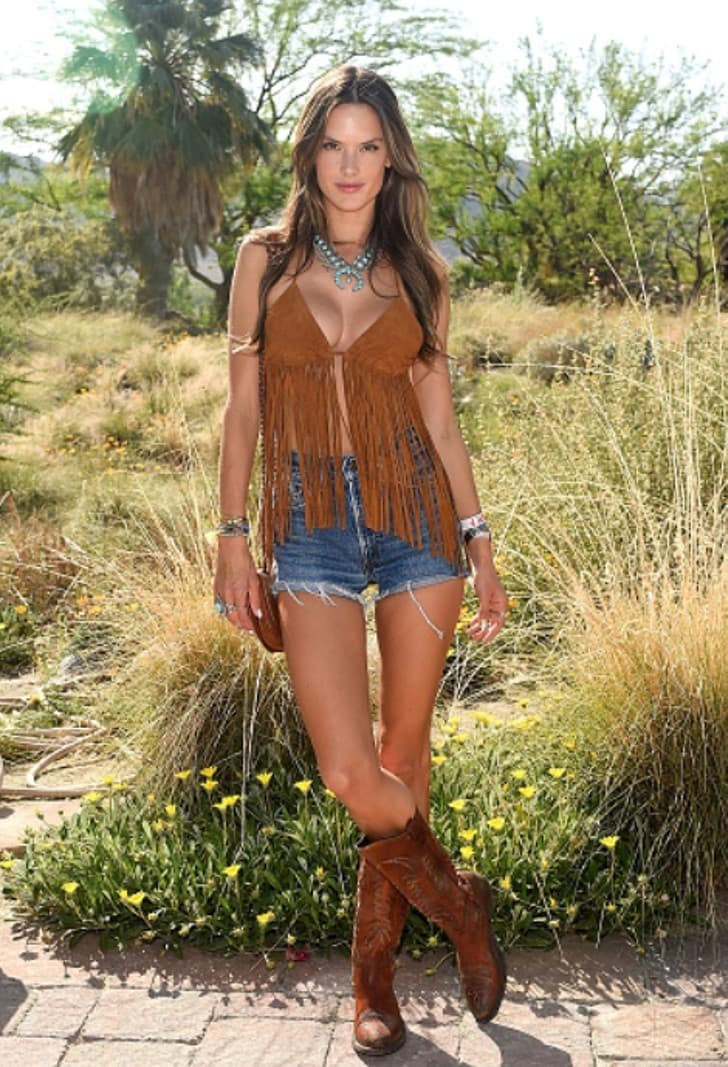 That beautiful Alessandra top is only $ 25 at Forever 21.
14. Meghan Markle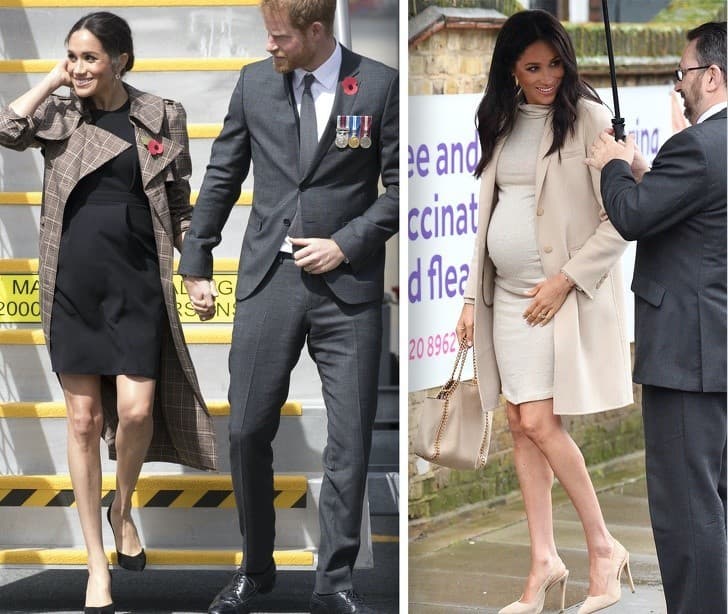 Anyone would think that royalty wears only expensive clothes. However, Meghan has proven that this is not the case. She looks fabulous and stylish in cheap outfits like the ones in these pictures, which cost $ 48 at Asos, and $ 32 at H&M.
15. Letizia Ortiz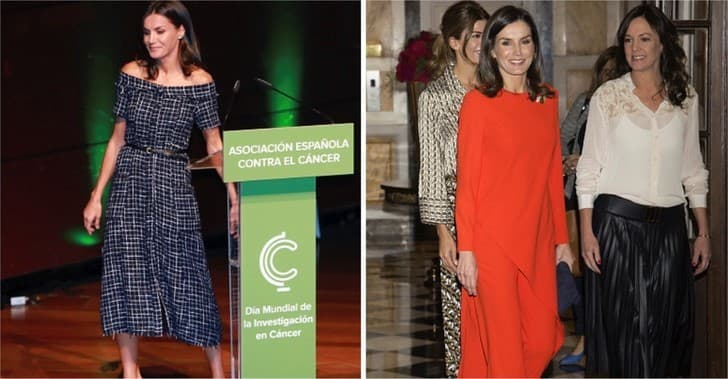 And you see, it's not just British royalty who wears cheap clothes. Letizia, who usually shows a lot of styles when dressing, has used that dark dress from Zara that costs 25 dollars, and the red outfit of the same brand, which costs 49 dollars.
16. Gigi Hadid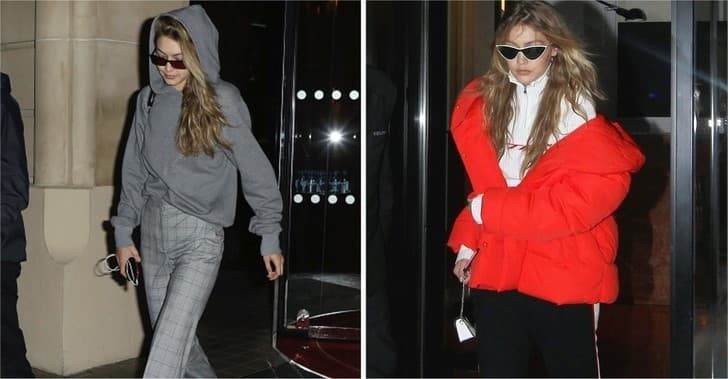 Although the model walks the runways of prominent brands, she also chooses to wear cheaper clothes from time to time. At least that is how she showed it on these two occasions, that she wore gray H&M pants for only $ 30, and a red jacket from the same brand, for only $ 60.
17. Stella Maxwell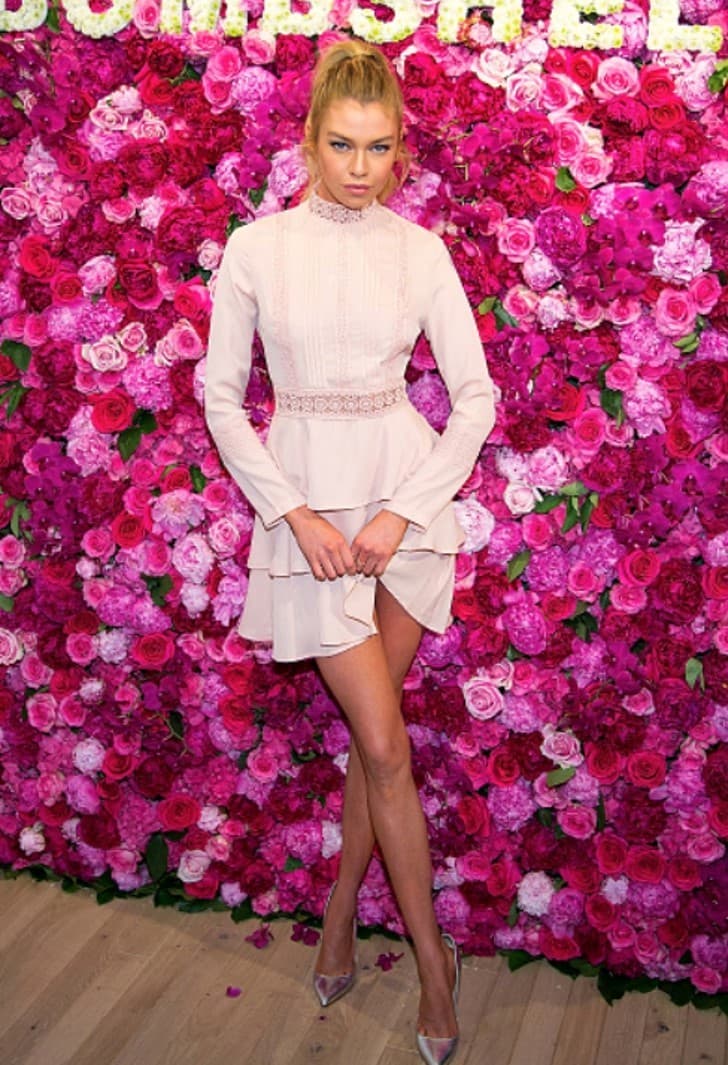 Although anyone would think that Stella Maxwell only wears Victoria's Secret clothes, the truth is that the model also wears elegant clothes that are considerably cheaper, like this Pretty Little Thing dress, which costs only 55 dollars.
18. Katie Holmes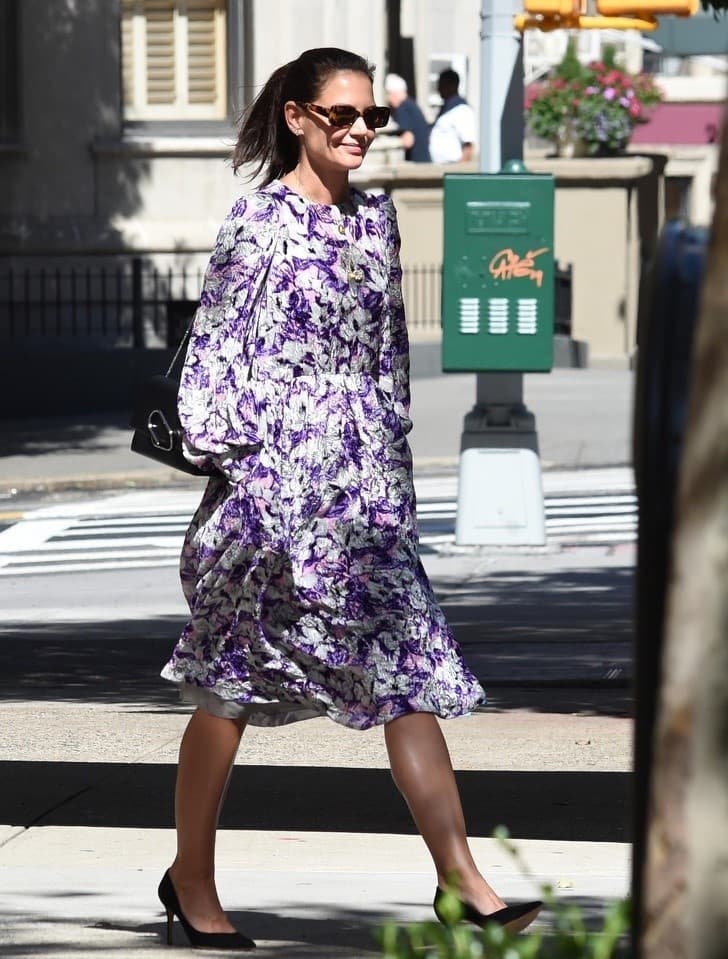 Katie Holmes usually dresses her daughter in designer outfits; however, she opts for something simpler, like this Zara dress that costs only $ 69.95.
19. Irina Shayk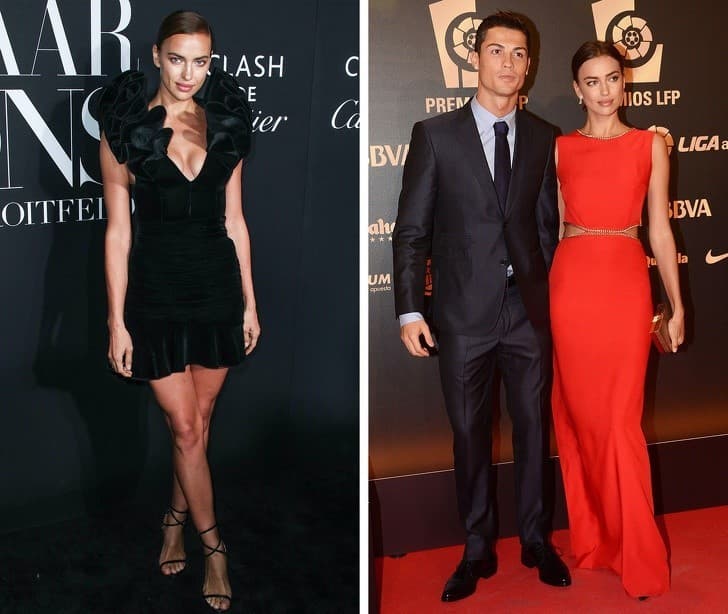 Both the top and the black skirt that Irina wore to a formal event are from H&M, and together cost $ 188, while the red Love Republic dress that she wore at the LFP awards, cost $ 28.25.
20. Nicole Richie
Nicole Richie, who used to show off her luxuries when she was younger, has surprised her by leading a much more homely and simple lifestyle. And it can also be seen in their clothing, which although it is still very elegant, it is also very cheap. That white H&M dress only cost her $ 40.